Golden yellow flower 2018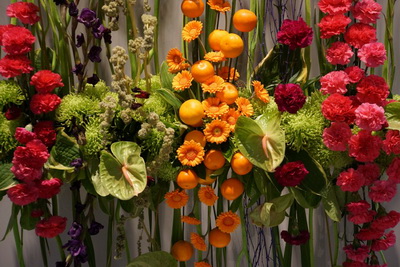 The National Association of Flower Arrangement Societies (NAFAS) in the United Kingdom aims to in the art of flower arranging, encouraging a love of flowers.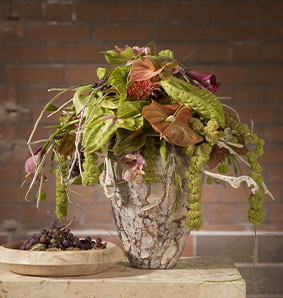 Here's a Forest Walk design from Anthura, a specialists in Orchids and Anthurium breeding. Anthura has created 12 inspiring boards incorporating the latest trends!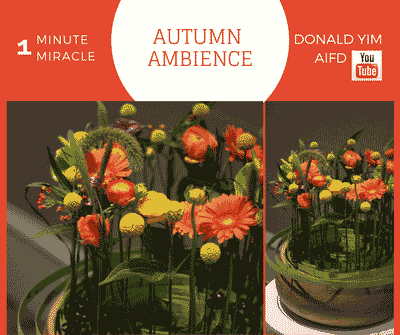 Donald Yim, AIFD shares this design video appropriately entitled Autumn Ambience! Masterfully designed, Autumn Ambiance provides intriguing artistic elements providing movement and depth that draws you in!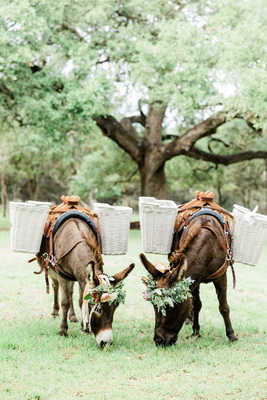 When Flower Trends Forecast predicted more floral headpieces in 2018 we didn't know the extent of the trend! And although this is from The Big Fake Wedding Austin team to support their upcoming wedding show it sure is inspiring. The stylings really bring out a lot of wedding trends from the Bohemian feel, the outdoor setting, the natural floral stylings using an antique muted palette with touches of purple and burgundy.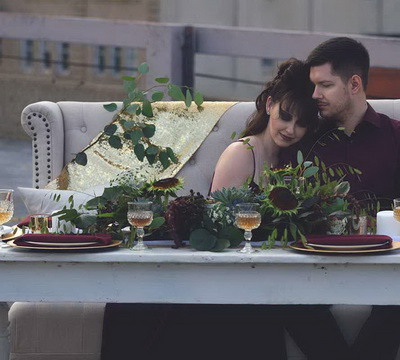 Midnight Floral Foam from Oasis is more than just an elegant appearance. Suddenly a mechanic is part of the design, no materials to cover the foam and no time with extra placements! See more designs in!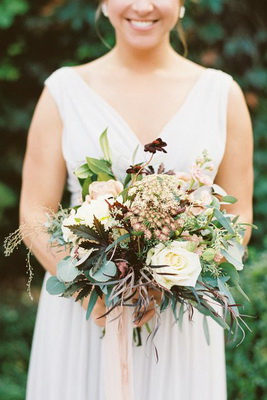 CountryLiving curated their favorite wedding bouquets for fall 2019! View this fun gallery of bouquet styles sure to be seen this Fall!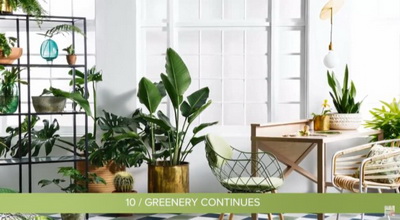 The next year will include unusual and exciting interior decorating trends The great news is that plants, especially plants with unique forms and blooms will continue to be sought by consumers in greater numbers!
from on.
J Schwanke presents The Flowers of Colombia – Bringing Flowers into your life every day! Such a great reminder the flower industry really is special!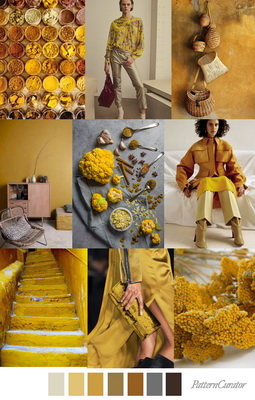 Golden yellow is showing up on many trend boards! Here Pattern Curator shares a trend board they call Curry Spice and comprised of golden yellow, brown, tan and gray! Where will golden yellow show up in your palettes?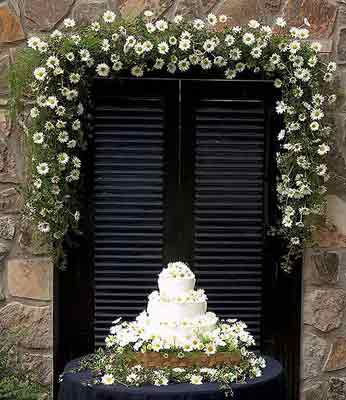 Brides aspire to have their wedding exhibit their individuality. Stylish archways. Floral chandeliers and wall decorations are an excellent way for the bride to express her personality and aspirations. Floral garlands make easy to install table decorations and archways. Oasis Floral Products shares tips for making event floral garlands.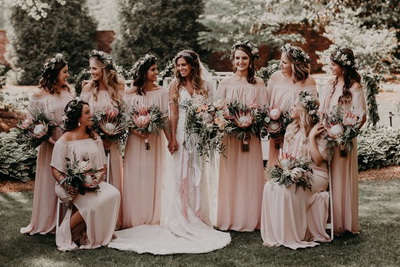 Protea just might be the flower with the most increased popularity for weddings! See the gorgeous impact of protea in the blush and navy boho wedding in Atlanta. Junebug Weddings shares this fabulous pictorial, floral design, venue, and catering by Carl House!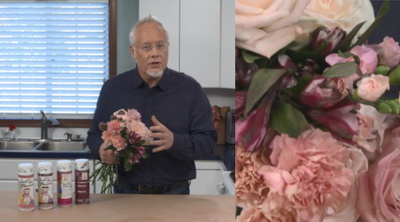 Here's a tip for getting just the color your after in your next bouquet! J Schwanke shares his insight on Mechanic Monday for making color shifts using Design Master ColorTool to expand your color palette with the colors you need.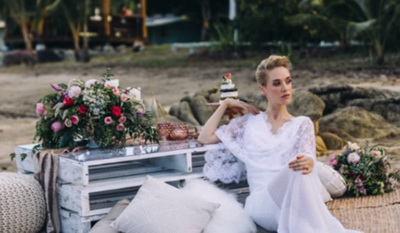 The International Academy of Wedding and Event Planning publishes an annual. The full report with information from over 60 wedding professionals can be downloaded by registering at their. See the!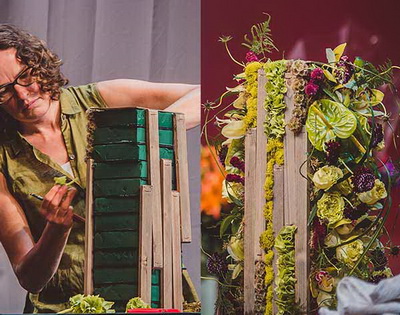 Katharina Stuart, AIFD won the FTD America's Cup and will represent the US at the FTD World Cup in 2019 after her creative and innovative 'chopped' crate design wows judges.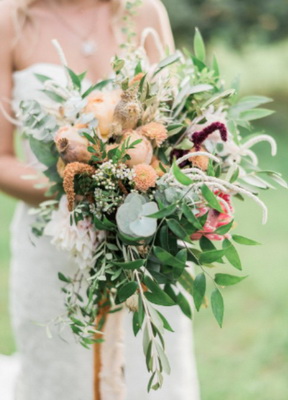 Brides everywhere are connecting to nature! For her wedding bouquet Faye carried a bouquet of protea, dahlias and pods nested in natural foliages! See the pictorial of this grand barn wedding in the U.K at!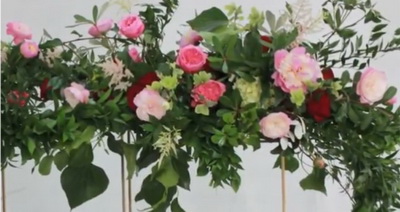 Looking for some ideas to create event centerpieces? Donald Yim, AIFD shares a behind the scenes look with some great ideas from the Accent Décor catalog photo shoot.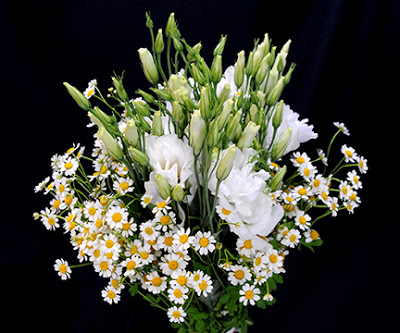 Many brides elect to wear white and to carry white flowers! The Sun Valley Group shares ideas on white flowers for creating dazzling wedding bouquets. See both blog posts; &!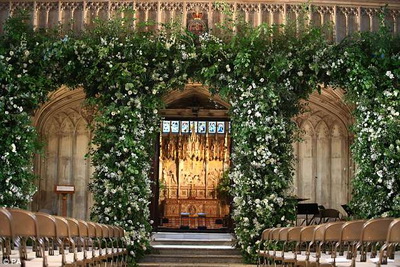 Great story on the building of the Royal wedding arch. Pictured here are the flowers adorning the organ loft in St. George's Chapel in Windsor for the Royal Wedding.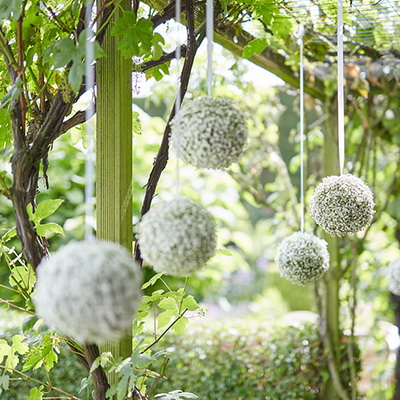 Here's chance to share your inspiring wedding designs and celebrate your Gypsophila-inspired creations! Gypsophila breeder, Danziger has created the International Wedding Design Challenge, it is easy to enter and we expect the result to be an abundance of inspiring floral designs! Let your creativity shine –!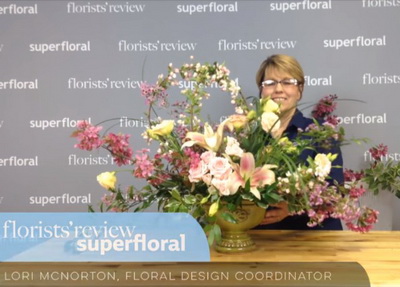 Flowering branches and mixed-texture cut greens create a natural garden feel to this great spring design by Lori McNorton at Florists' Review.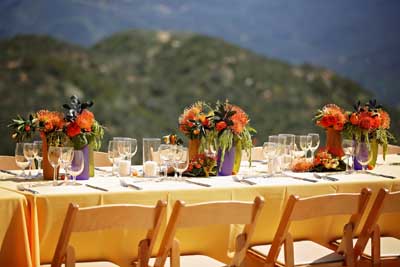 Pincushion protea were the stars at the Field To Vase dinner hosted by! The table arrangements were designed by Rene van Rems with vessels provided by Syndicate Sales. The setting and designs were truly 'field to vase',!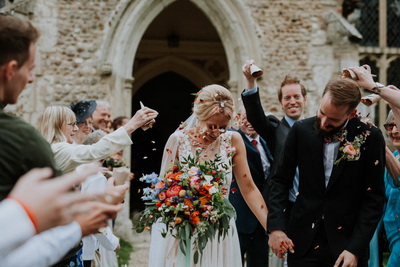 The trend for bridal bouquets to big flowing bouquets with drapey foliage continues. Not every bouquet has eucalyptus flowing from it but most all! Using a mix of foliages will add depth and texture! See more shots of this beautiful bouquet and wedding at!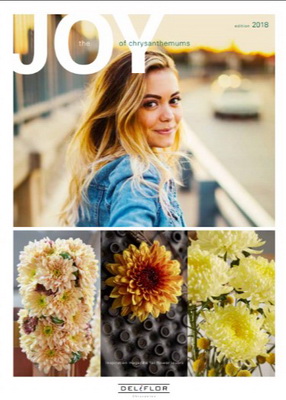 The world's largest breeder of chrysanthemums; Deliflor, enthuses us with their new edition of the Joy inspiration magazine. Chrysanthemums provide great value with long vase life and endless selection of forms and colors.
Rand Powell of Foley's Florist created this inspiring prom cuff; 'This is the year of the trendy prom cuff' says Powell. See how this piece was designed at!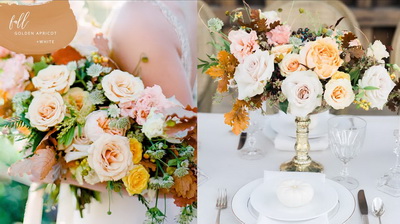 Looking for more summer and fall wedding trends? BBJ Linens shares a wedding lookbook of trending color palettes; including this beautiful Golden Apricot theme for fall in their 2018 wedding trend video!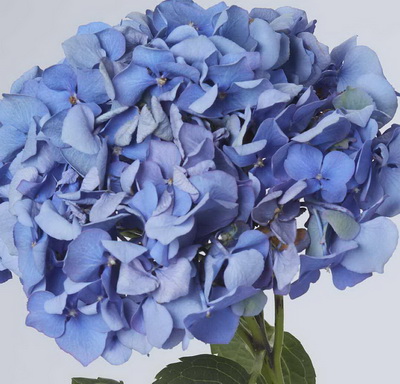 TheKnot.com shares the top ten 'Tried -And-True' wedding flowers. Not many surprises from what you hear from brides every day but there are a few flowers making the list that might surprise you!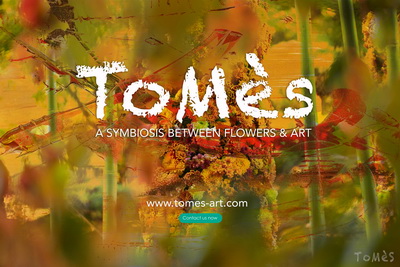 Six inspiring galleries showcasing the combined artistry of floral designer Tomas De Bruyne and the painting and photography of Vincent Messelier. Passionate, organic and inspiring; see the!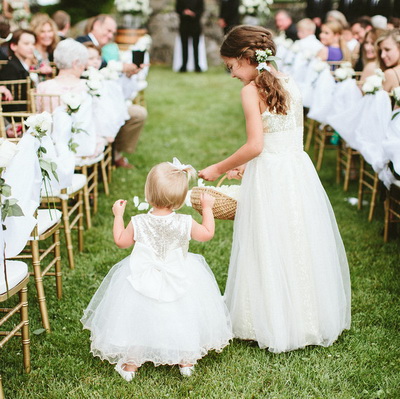 Not all the flower girls in 2018 will be dropping petals! Martha Stewart Wedding shares some alternatives to the traditional petal toss! Think mini purses and pomanders!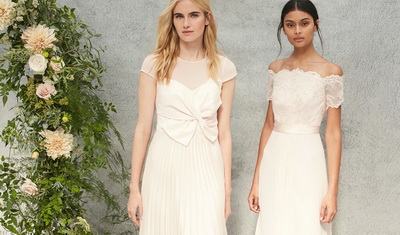 Be ready for 2018 brides! Coast UK shares their collection of bridesmaid dresses for 2018! What flowers will you pair with these modern couture-worthy styles for 2018!
2018 wedding trends, straight from the experts! WeddingWire.com shares 2018 wedding trends from a host of wedding experts! Hanging floral just as predicted by Flower Trends Forecast!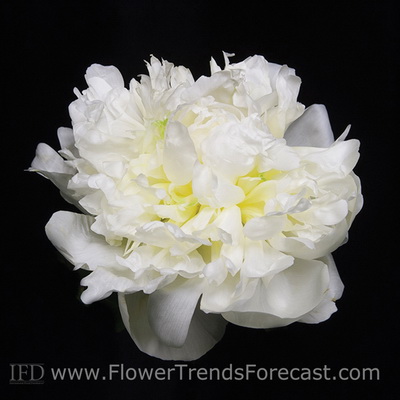 The Produce Marketing Association (PMA) suggest Peonies and other 'old-fashioned' flowers (chrysanthemum, zinnia and dahlias) as the emerging cut flowers of choice! The locally-sourced and farmer-florist tendencies are expected to grow!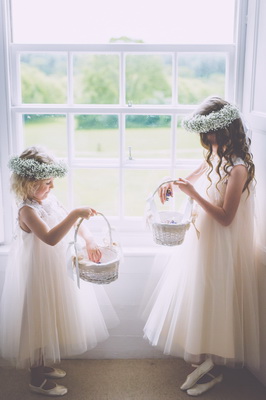 Flower crowns continue to grow in popularity! This real wedding pictorial from RockMyWedding.com shows how brides balance the healthy feel of nature with elegance!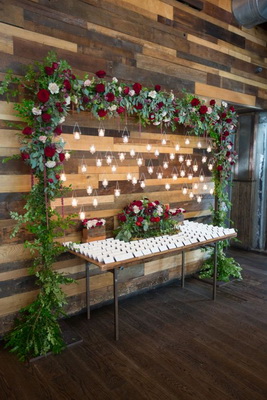 Looking for some winter wedding bouquet inspiration??? Look no further, just visit the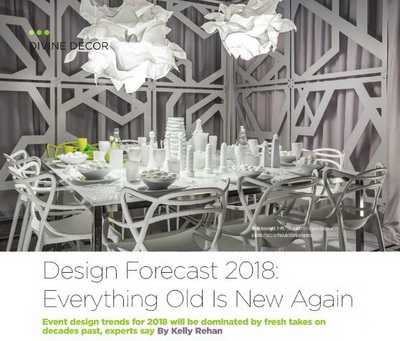 Just in time for the 2018 The Special Event Show, Special Events features Design Forecast 2018 with insights into event design for 2018 with input from E=MC² Event's Keri Miller, Angel City Design's Mark Yumkas, Legendary Event's Tony Conway, Kehoe Deisgns' Bridget Frizzie and Deco Productions' Isaac Ribas!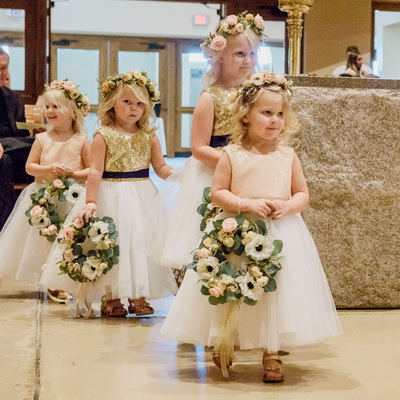 The Oasis Idea Weekly by Sharon McGukin, AIFD shows us flower crowns and wreaths are popular for 2018 weddings. Find out how these crowns and wreaths were created! See the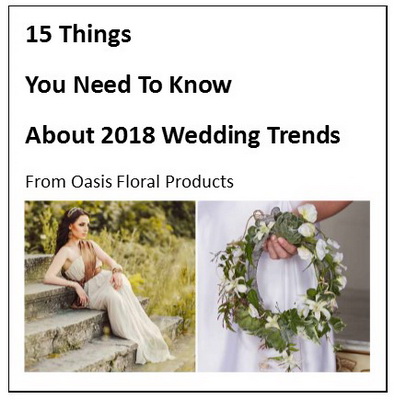 Wedding clients want to know that your are familiar with popular wedding trends! Oasis Floral Products shares 15 thing you need to know!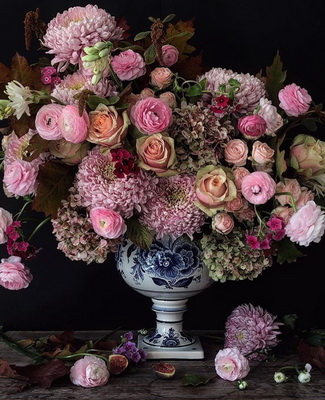 Botanical Brouhaha reminds us just how versatile and classic chrysanthemums can be! See this inspiring pictorial of chrysanthemums used in glorious designs! It is very Positively Posh! See the!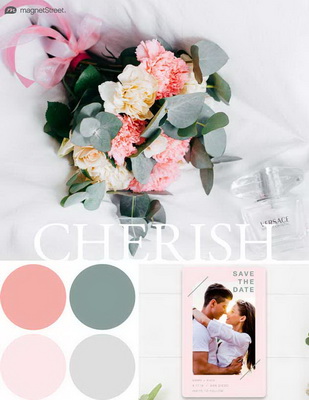 So what colors will brides be bringing you this coming spring to work with? Might it be this mix of pink, silver, rose and smokey green? MagnetStreet shares 8 wedding color trends for spring 2018!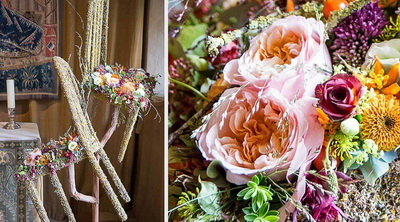 David Austin Roses Edith is featured in this artful design of hanging chairs at the Festival of Flowers held at the Leeds Castle in Kent in the UK! The floral enchantments were created by Dennis Kneepkens, Dr. Soloman Leong, the British Academy of Floral Arts and the Leeds Castle Floristry Team! See the truly amazing flower decoration at.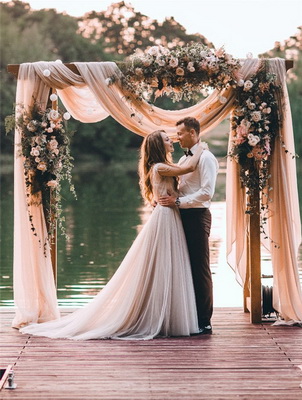 Flowers are certainly the best way to make a wedding ultra-romantic. With the trend toward more diverse wedding venues the floral arch has become the go to decoration for creating the most romantic wedding scene! Stylish Wedd shares their pictorial blog of the 30 best wedding alters and arches!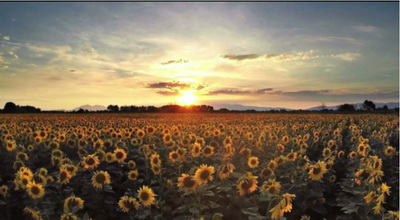 The goal of IFD Flower Trends Forecast is to help the flower industry better serve consumers. We all benefit when a positive perception of horticulture and it's many aspects are promoted to the public! Join us in supporting Seed Your Future as the horticulture industry works to engage and excite youth about horticulture.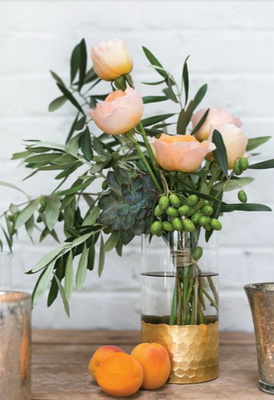 The Elsa vases are happy little glass containers with a gold foil honeycomb detail on the exterior. Accent Décor shared their top sellers from this summer's markets.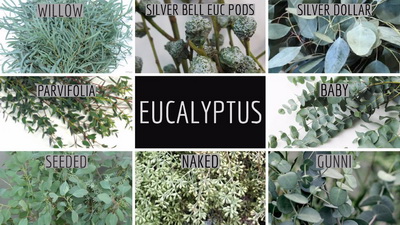 Today's brides are wanting freeform bouquets often with a garden or woodland look, nothing provides those looks quicker than the many types of eucalyptus available! shares this great!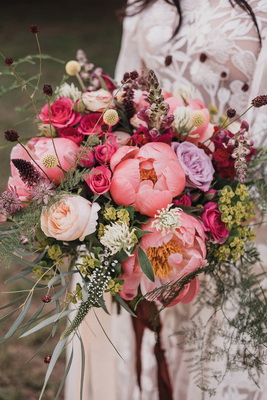 Lush and rich is easily achieved using heavily petaled flowers and woodland accents! This wedding bouquet hits the sweet spot with brides wishing to combine their appreciation of nature and their femininity as they turn their wedding day into a romantic celebration!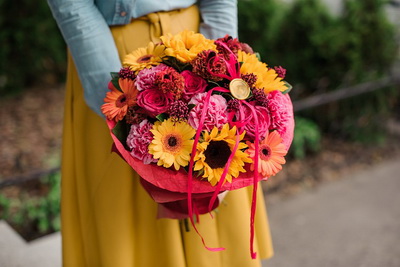 Makeba Giles at MelisaSource blogs about the positive affect of flowers and how florist Petal It Forward! !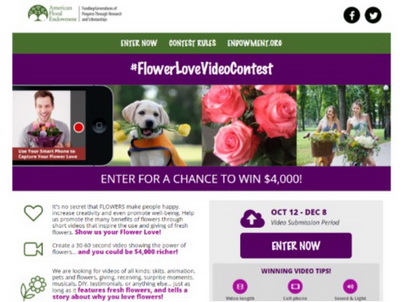 Show your love of flowers! The American Floral Endowment has created the
#FlowerLoveVideoContest
! Funded by the and sponsored by, the 2017
#FlowerLoveVideoContest
aims to inspire creative videos from anyone and everyone who loves flowers, and promotes the use and giving of fresh flowers.
. And don't miss the video summary; !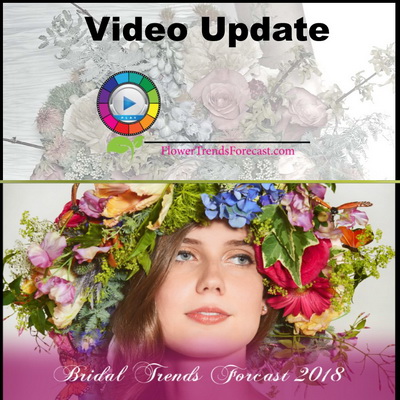 Michael J. Skaff, AIFD, PFCI, AAF provided his expert insight into the upcoming year's flower, color, and décor trends for weddings for IFD's Flower Trends Forecast 2018! See the video!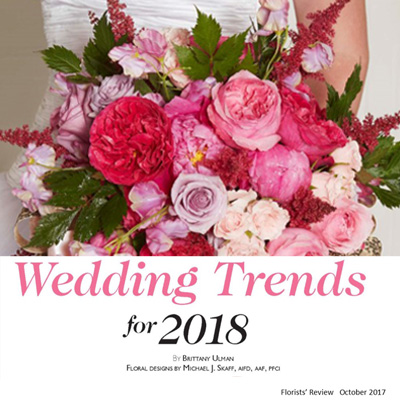 Here is a look at what IFD discovered about 2018's brides and what their wedding flowers are trending toward!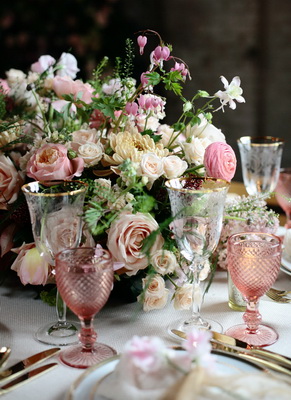 Dreamy, romantic and gorgeous! See the pictorial of Holly & Evan Chapple's (Holly Chapel Flowers) London event!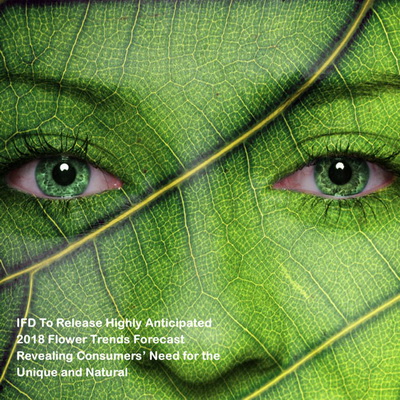 Michael J. Skaff, AIFD, PFCI, AAF has forecasted the flower trends for 2018 and Flower Trends Forecast 2018 will be released on October 1st. Learn what is influencing consumer preferences in this article from IFD. Read the.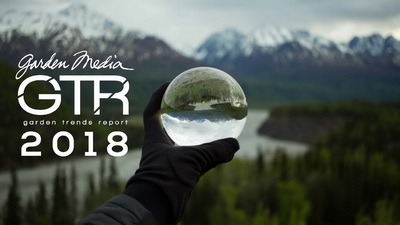 Flower Trends Forecast 2018 will share consumer's preferences for more living greenery and designs that showcase an appreciation of nature. Garden Media Group's Garden Trend Report provides great insight into the what is driving this movement. !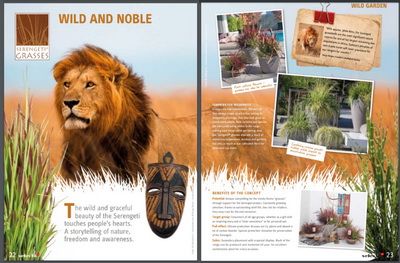 Selecta has developed a marketing tool for helping publicize their new potted plant varieties in trendy fun ways. One trend reminds us of the trend highlighted in Flower Trends Forecast 2017-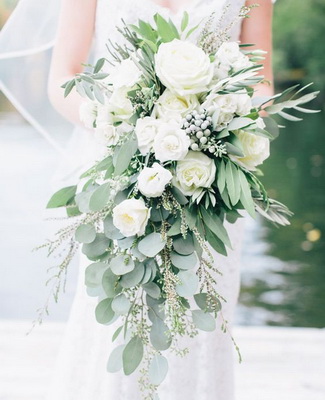 Jo Hicks is a florist in Hythe Southhampton in the U.K.. Her Pinterest page of 2017 wedding flower trends is a great pictorial of current trends. Her trend board includes the big wonderful bouquet posted by The Knot pictured here.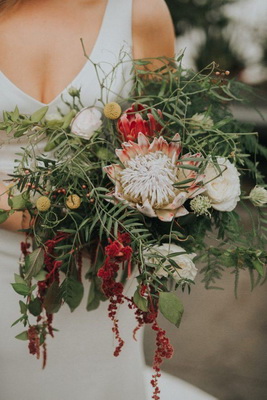 The greenhouse wedding trend is still going strong. Working more plants into our everyday lives (and events) allows us to connect with nature and find balance. Junebug Weddings shares a romantic wedding at the Kingwood Center Gardens greenhouse in Mansfield, Ohio,!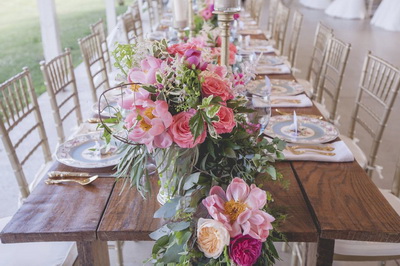 Millennial Pink seems to be all the rave of many millennial brides. See the Popsugar post on!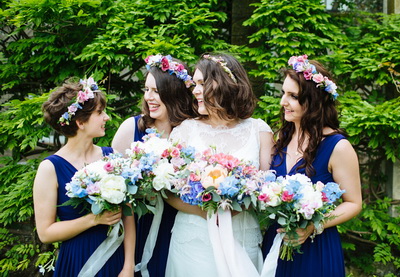 Flower crowns are gaining popularity, have your headpiece skills ready! Rock My Wedding shares a great array of crowns at the weeding of Alex & Dan!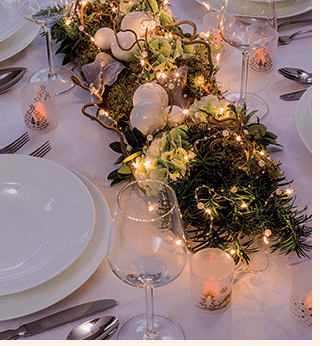 Which lighting options are best for my wedding work? Find out more at the Kennicott Brothers Blog article on lighting options for weddings
"Because One Word Just Doesn't Describe It", AIFD Symposium X delivers a recap form Seattle!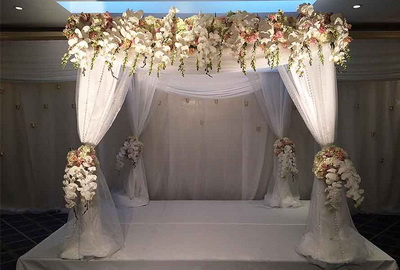 Sharon McGukin at Oasis Floral Products shares popular and on-trend ideas for floral wedding arbors! Sharon's post shares four designers tips and mechanics for
The Telegraph in the United Kingdom shares what they see as the top cut flower trends for 2017! "fondness for looser, whimsical arrangements has been around for a few years now, and doesn't seem to be going anywhere fast", !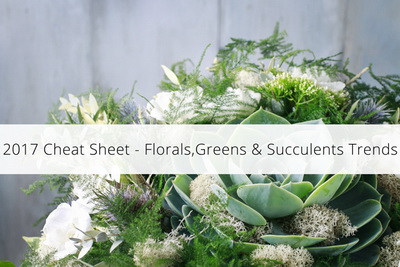 Floranext has gathered lists of the most seen flowers and cut greens on Pinterest and Instagram! See what is trending in flowers through the eyes of these social media
yellow
platforms! !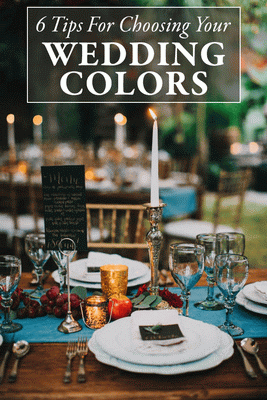 Junebug Weddings shares tips for helping brides choose their wedding colors providing great insight how to make floral décor just what the bride wants! !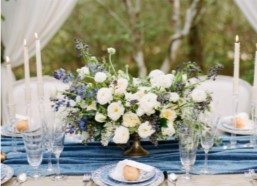 Creating alluring settings never to be forgotten almost always includes flowers! See this inspiring post from Style Me Pretty as they share a summer soiree that a bridal party would never forget!
Junebug Wedding spots the trend that has emerged this spring of bride's using more flowers to decorate for their wedding!!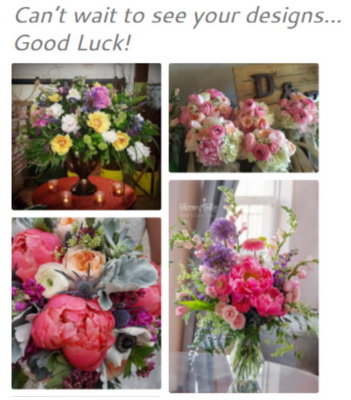 Show off your peony designs at! See 90 different cut peony varieties in corals, pinks. whites, burgundies, yellows, reds and more on the!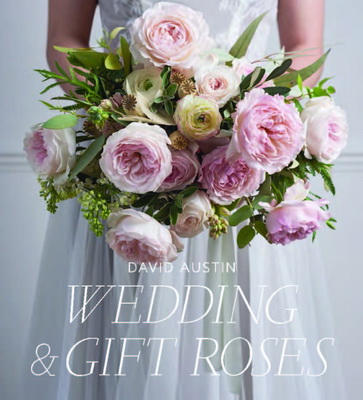 Spectacular and romantic, ever-changing yet timeless, David Austin Roses are flowers that truly do justice to special occasions. created for weddings, events and special occasions.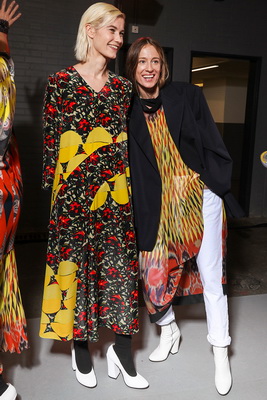 The Patternbank Print Trend Synopsis tells us consumer preferences are changing with this report on fall 2017 fall textile prints: Overlaid Pattern / Playful Geometrics / Floral & Geo Mixes / Bold Vibrant Color Plays / Revived Archive Patterns / Clashing Geometrics / Bold Colour Mixes / Dazzle Prints!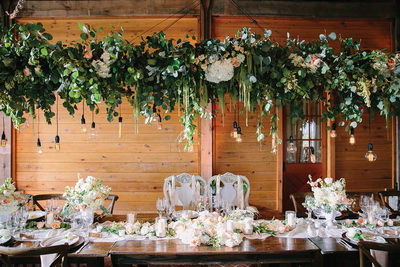 From 'swoon-worthy blooms' to 'sophisticated whimsy' BridalGuide.com shares current wedding trends that today's brides are opting for!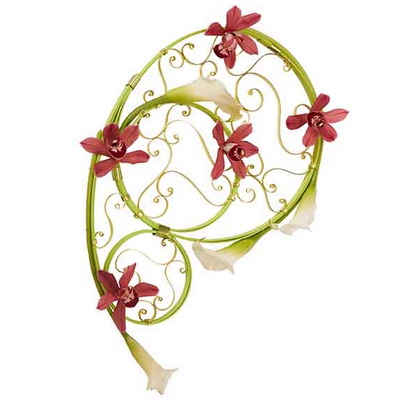 Debbie Strand, AIFD was just playing around when she created an inspirational wedding bouquet that turned out to be named the Most Inspirational Design by Oasis Floral Products! !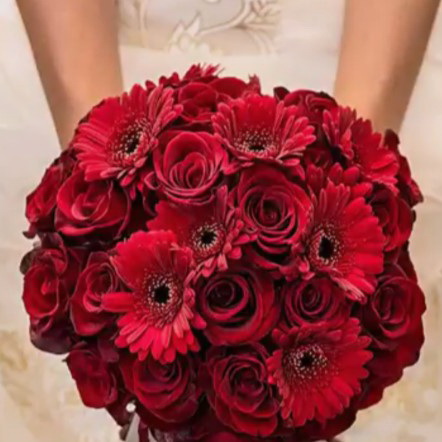 Dummen Orange is showing us the great connection between fashion design and innovative cut flower genetics in their partnership and sponsorship of Fashion Week Columbus! See the inspiring!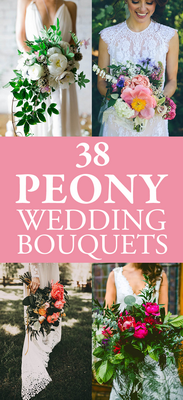 Peonies are as popular as ever! JuneBugWeddings shared 38 different Peony Wedding Bouquets! !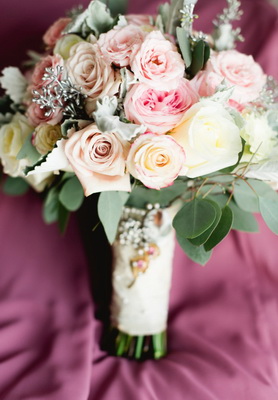 WeddingChicks.com shared this Glam wedding pictorial. It is full of pinks flowers and a gorgeous gold ballroom! See the!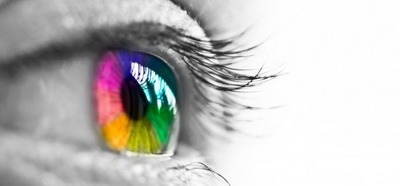 Seventy-five percent of snap judgements about consumer products are based on color. Cindy Hanauer at links us to Rhett Power's article on just how critical color is at INC.com!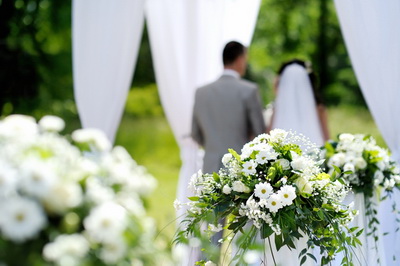 Invitations by David's shares, including this post on!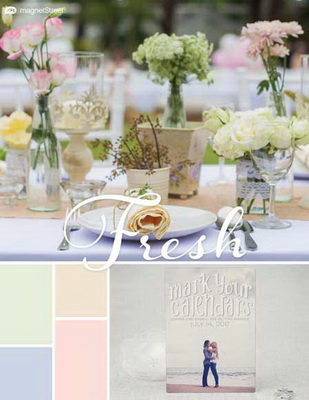 MagnetStreet serves up wedding colors in the form of invitations and shares their list of top wedding colors for 2017, including the Fresh palette shown here! !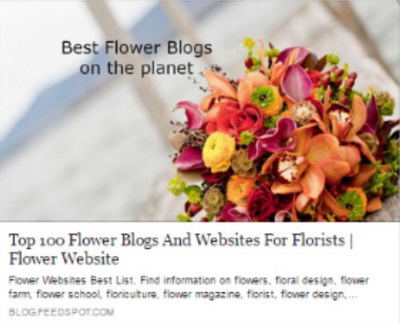 IFD's Flower Trends Forecast Youtube Channel listed in! !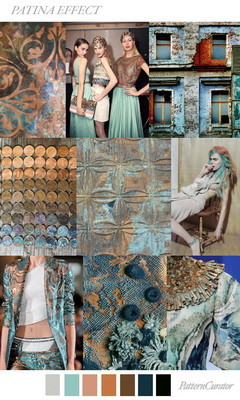 The color palette for our Modern Wonders trend is expressed here is this color board shared on the. Pattern Curator created this color board they call Patina Effect. See more color trend boards at!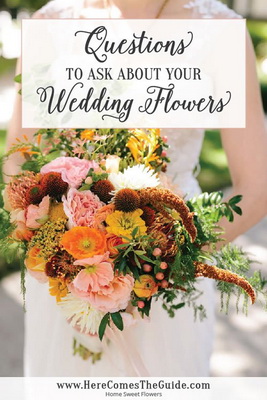 Are you prepared for all of your client's questions regarding their wedding flowers? HereComesTheGuide.com shares their list of questions for brides to ask their wedding flower expert! !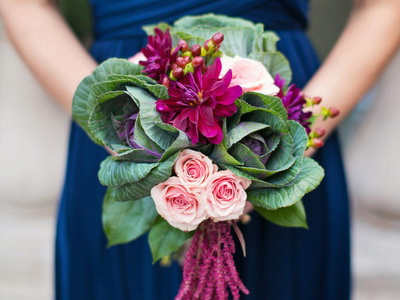 The Knot shares wedding flower ideas that you may not have seen often. Time to get creative! See!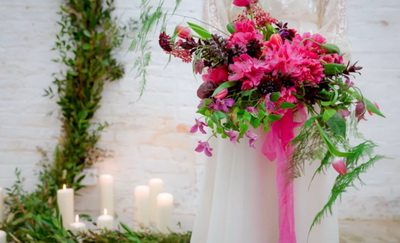 The International Academy of Wedding and Event Planning released their third annual International Wedding Trend Report.!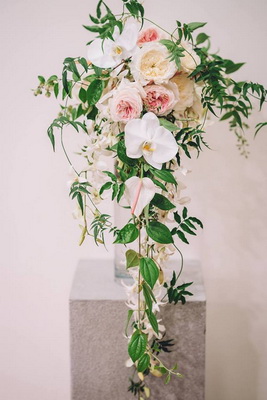 Inspirational floral artist and educator Hitomi Gilliam blends two David Austin Wedding Roses (Patience, Keira) with Hawaiian tropicals (anthurium, dendrobium and phaelanopsis orchids, jasmine vine) to create the Nouvelle-styled cascade.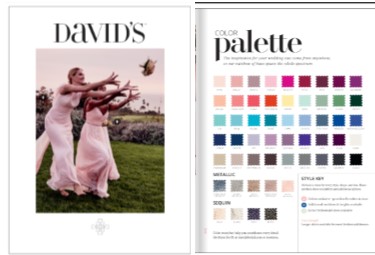 David's Bridals always has great insight into bridal color trends.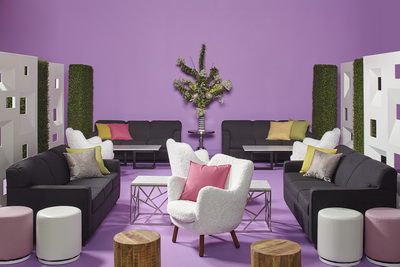 Get Inspired in the New Year with Stylish Design Trends from Kevin Dana of CORT Furnishings as he shares his hottest trends in event décor.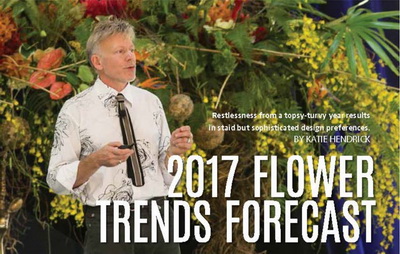 Floral Management magazine from SAF highlights Flower Trends Forecast in their 2017 trends article! !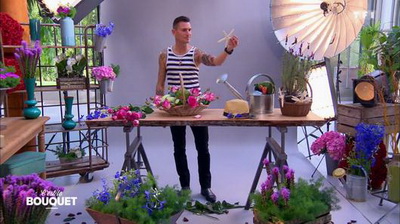 French television network, TF1, launches C'est Le Bouquet! Which features 11 floral artists competing for the title of who can make the loveliest creations with flowers and plants.
Autumn 2017 Report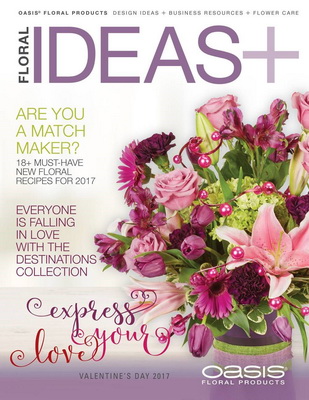 A source of inspiration! Oasis Floral Products introduces their new digital magazine, Floral Ideas +!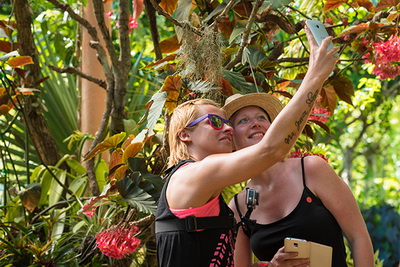 You may be suffering from ""! 'Floratourism' is leading to record-breaking interest in visiting green spaces to rejuvenate and reconnect with nature. !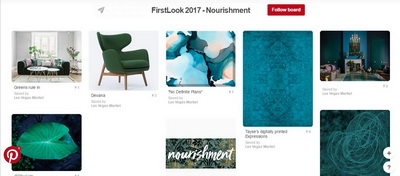 Deep sea blues, lustrous greens and grounded purples, plus matte metals and stone embellishments, combine in 2017's NOURISHMENT theme on the trend Pinterest board. Right in step with Flower Trends Forecast Force of Nature trend-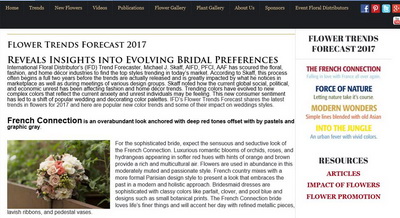 Flower Trends Forecast reveals insights into evolving bridal preferences for wedding flowers and floral décor colors!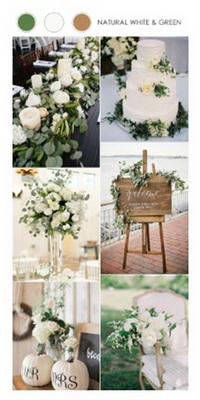 Elegant Wedding Invites have selected their top 10 wedding color palettes for 2017!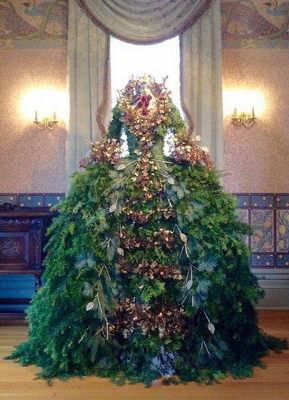 It does make you believe in the spirit created by fairies…and of flowers! Here's an inspiring post of holiday trees done as dresses! !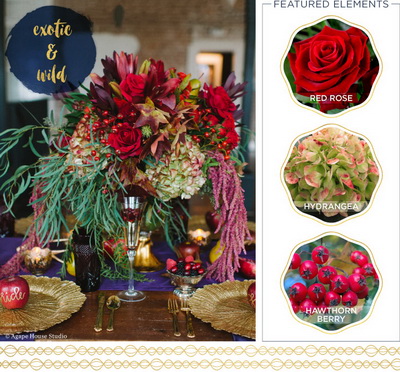 Looking for some inspiration for trendy holiday designs? Look no further than the FTD blog for 7 exciting Christmas centerpiece designs to motivate you!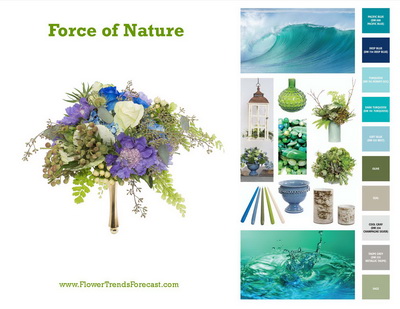 forecast reveals need for florists to tweak product offerings
Integrating new consumer preferences into your product offering needs to be done continuously. Most florists manage their product offering by just tweaking their everyday restocking. Larger event floral decorators develop new themed product offerings once or maybe twice a year. ()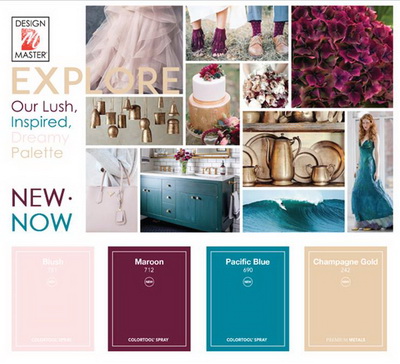 New colors from Design Master to inspire us!,,, and! More tools to keep us on trend to meet consumer preferences!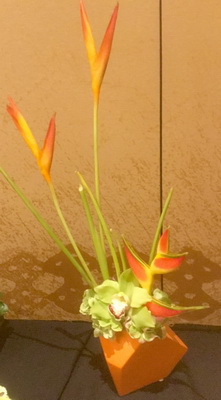 Cindy Hanauer of Grand Central Floral was busy at the SAF Convention finding great floral designs at the Maui Convention –!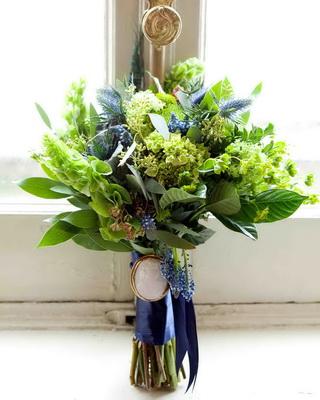 Martha Stewart Wedding shares 32 bridal bouquets for winter weddings! This bouquet sure fits the Force of Nature trend!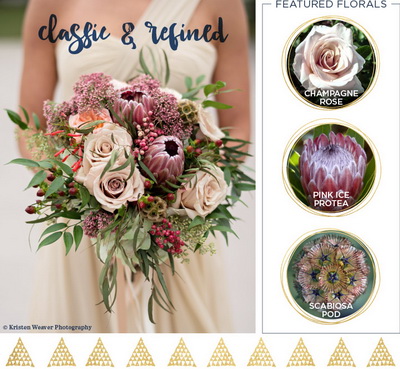 Here are seven inspiring wedding bouquets for fall from FTD,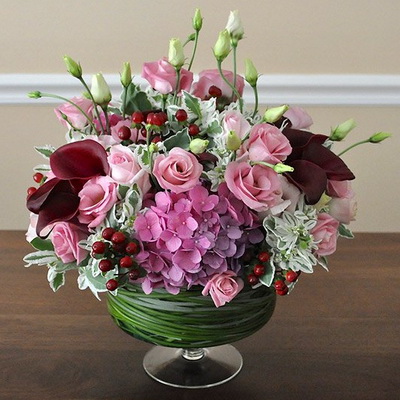 Michaela Gosar submitted a photo of one of her favorite designs to the . Her design was chosen as the Most Inspirational Anniversary Floral Design.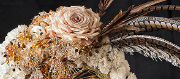 Kennicott Brothers share some ideas on how to use flower textures to inspire fall brides! See the!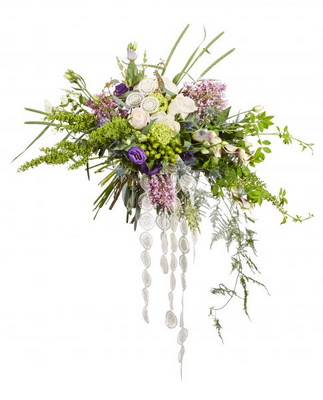 Explore the 2016 Floral Products from Smithers-Oasis and they have created!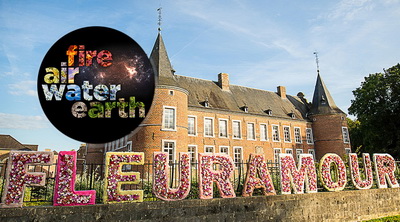 Tomas de Bruyne and the EMC Program group to design the David Austin Room at Fleuramour 2016!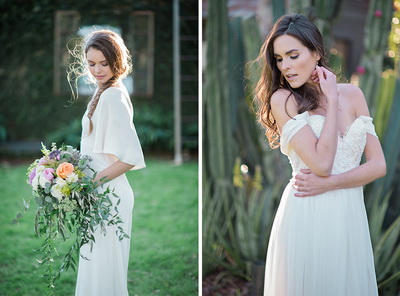 Photographer, Kristen Weaver's Moroccan Tea Party Inspiration Photo Shoot was featured in the Oasis Idea Weekly,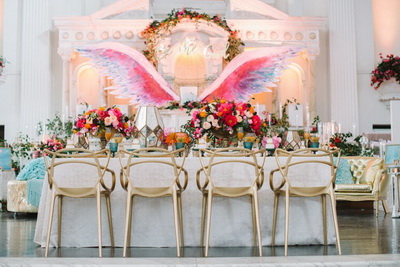 DesignDawgs covered the Luxe Linens Luxe Launch Event. See the newest looks in linens and some outstanding tablescapes at!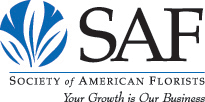 Want to attend the SAF Convention at the Ritz-Carlton in Maui, Hawaii? Visit the convention information on SAF's website to find out more of the details and register for the event.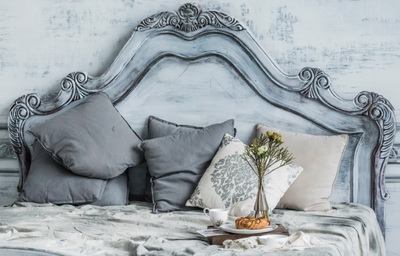 "Presidential Election Colors Design, Floral Trends for 2017"
In late May, SAF interviewed IFD's Trend Forecaster, Michael Skaff, AAF, AIFD, PFCI, about what we are to expect in the upcoming Flower Trends Forecast and the SAF Convention in late September. Skaff hinted that the current political unrest in the United States as well as other countries has caused colors to become more complex. Find out what other hints Skaff gave regarding next year's trends in this from SAF.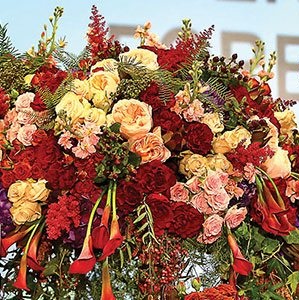 "See the Best Crops in Outstanding Varieties Exhibit"
Florists will soon be able to view more than 5,000 flower and plant varieties at the 132nd SAF Convention in late September at the Ritz-Carlton in Kapalua. According to SAF, there will be numerous cut flowers, bedding plants, greens, foliage, and potted flowering plants from across the nation at the convention. about the convention and what to expect from the variety of flowers.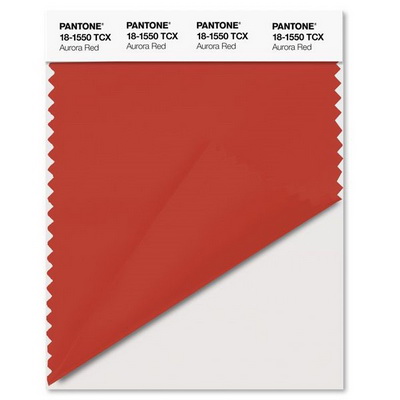 The season filled with harvesting crops, pumpkins, and vibrant, crisp leaves is slowly coming upon us, which means a whole new color palette. Refinery29 informs all of us about Pantone's selection for trending fall colors.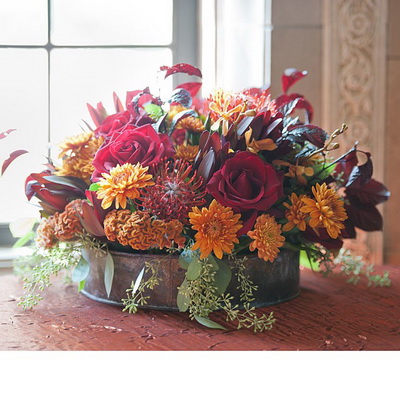 Fall is just around the corner, and with that comes numerous fall weddings. Brides is here to prepare us all for red and orange season with their gallery of many breathtaking autumn wedding centerpieces.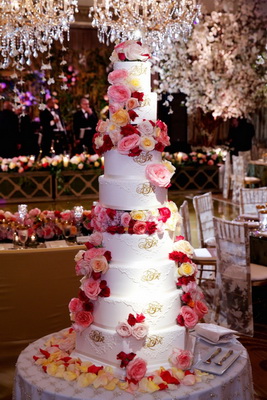 Love flowers? Want to incorporate more into your wedding design but don't know where to begin? Inside Weddings looks to inspire you by sharing their "20 Ways to Decorate Your Wedding Cake with Fresh Flowers."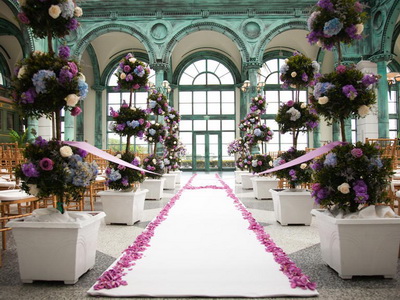 The Knot shares their "20 Totally Unexpected Wedding Flower Ideas," ranging anywhere from topiary installations to floral chandeliers. These magnificent flower creations are sure to inspire anyone looking to add unique personality to their big day.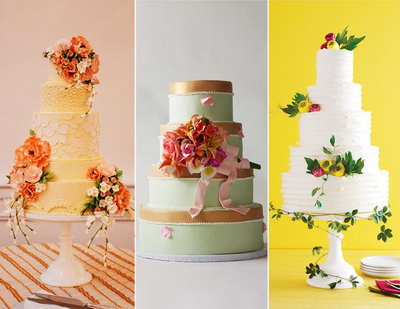 In their "15 Hot Wedding Trends" post, The Knot lets everyone know about what wedding cake designs are trending in 2016! It is no surprise that so many of these creations involve some type of floral element since "flowers—fresh and sugar-made—are practically synonymous with wedding cakes."

Bridal Guide informs all of us about what a certain wedding palette says about the couple's individual and joined personality. Read this inspiring post as it also provides numerous ideas to go along with each color selection.
Elegant Wedding shares what they believe to be the top 10 wedding themes for 2016! Whether the couple's style resembles the vintage metallic trend or a natural bohemian flair, Elegant Wedding has a variety of trends that will help any couple decide on their ideal wedding theme.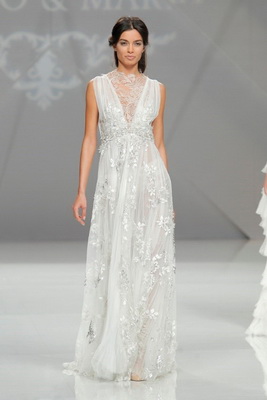 Subtle hues and intricate appliques are just some of the favorite trends Green Wedding Shoes is sharing with us from the Barcelona Bridal Fashion Week in late April. See what more they have to say about these new!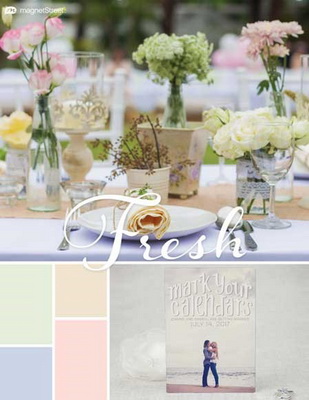 MagnetStreet shares their top wedding color trends for the spring, summer, fall, and winter seasons of 2016! For each season, there's a wide variety of color combinations to best suit any couple's style.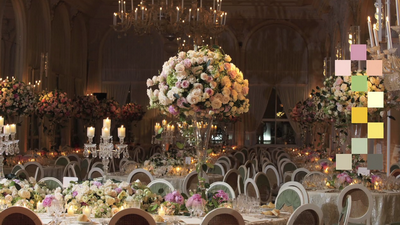 The outside world scuttles with clogged traffic as preoccupied pedestrians dart from one place to another while communicating with their devices. Due to this exact hustle and bustle mentality, IFD Trend Forecaster, Michael J. Skaff AIFD, AAF, and PFCI, believes that people want to bring the serenity back to their homes like they did in 18th Century Victorian England.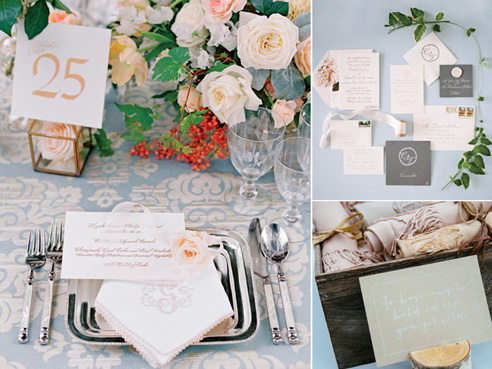 "Pantone named Rose Quartz, a blush pink and Serenity, a periwinkle-esque blue, the colors of the year." Find out how The Knot believes these color trends will be incorporated into the top 14 wedding style trends for 2016. See the!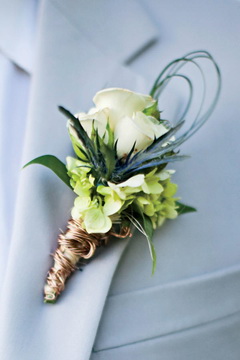 Southern Living shares some unique ways to style the groom's boutonniere that best complement his personality as well as the entire wedding theme. See the post!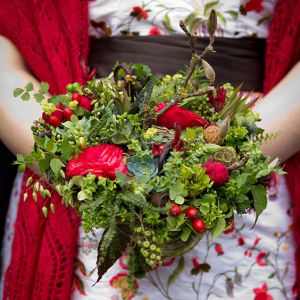 Oasis Floral Products IDEA Weekly shared this beautiful creation from Francoise Weeks. The freshly foraged look is very popular and Francoise's design work is outstanding! Here are some of her secrets!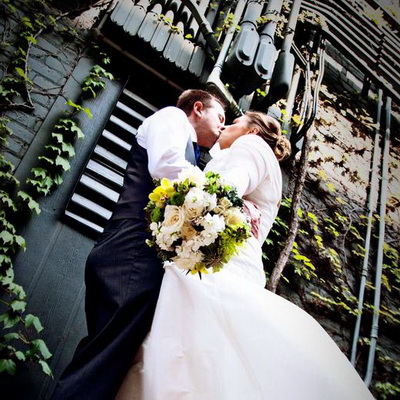 Blumz by JR Designs selected as 2016 Retail Florists of the Year! The talented and creative duo of Jerome Raska, AIFD, AAF, PFCI, MCF and Robbin Yelverton, AIFD, AAF, PFCI, MCF excel at creative design and event work!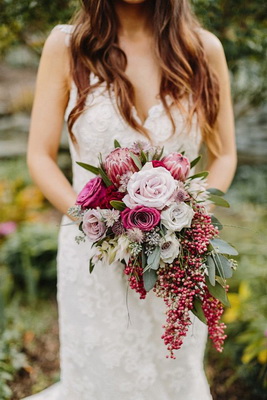 "Cascading florals is definitely my favorite trend hitting the scene." Ashley LeFluer of LaBelle Fleur Events stated in this MODwedding article on Top 5 Glamorous Wedding Trends 2016!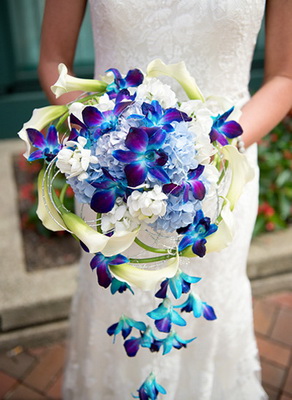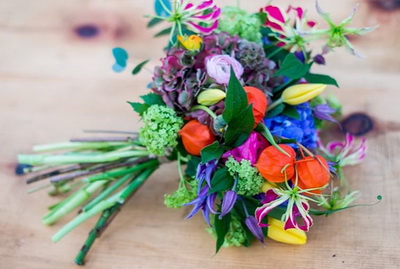 Here is The International Wedding Trend Report 2016 from the Wedding Planning Academy.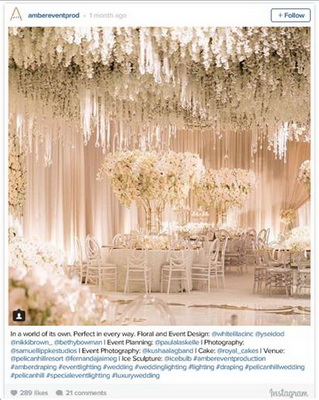 BizBash shares 25 inspiring event designers to follow on Instagram. A great platform for finding inspiration and showing off you work!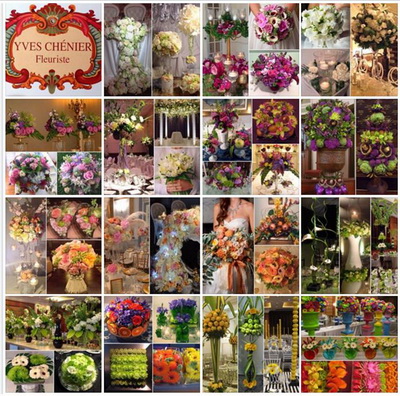 The Mood Boards Facebook album from Yves Chenier is packed of wonderful floral designs and expressions. The patient, meticulous, versatile and eclectic Yves Chenier shares his floral creations in this wonderful photo album!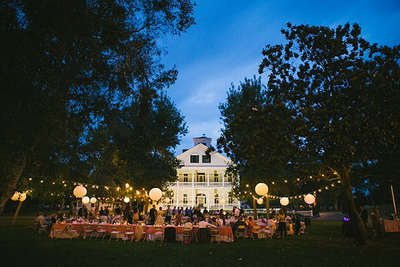 BRIDES magazine from Conde Nast shares wedding trends identified by top wedding planners.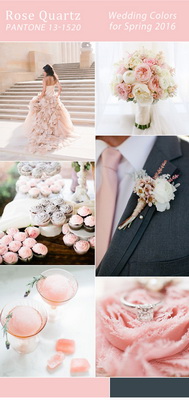 Buttercup, fiesta, serenity, rose quartz and dove grey are part of Elegant Wedding Invites top 10 colors for spring weddings! !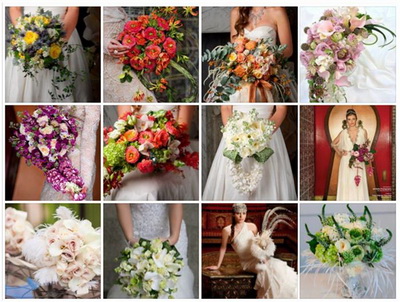 Montreal, Canada event and wedding designer, Yves Chenier shares a wonderful gallery of bridal bouquets on Facebook! !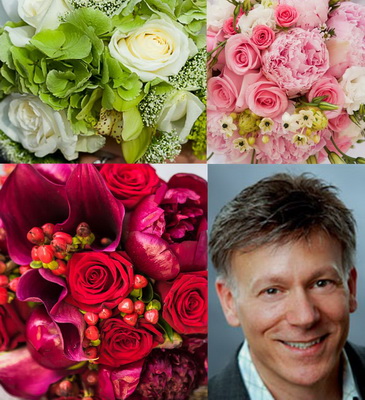 , AIFD, AAF, PFCI from Skaff Floral Creations will head the trend and research efforts for Flower Trends Forecast 2017. Michael is a member of the Color Marketing Group and brings years of product development and design expertise to Flower Trends Forecast!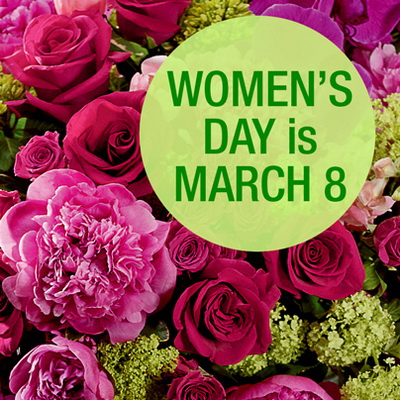 Around the world, many people give flowers and other small gifts to their mothers, wives, grandmothers and daughters, as well as coworkers, teachers and friends in recognition of Women's Day.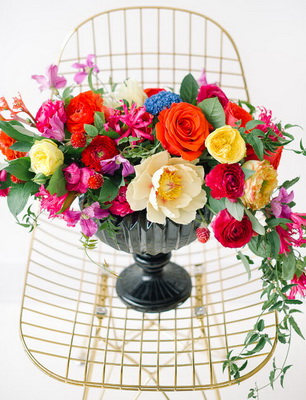 This beautiful centerpiece by Juli Vaugh Designs is part of the Glamour magazine blog on 2016 wedding trends. The blog has predictions from leading wedding experts.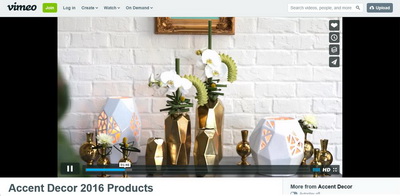 Accent Décor is always developing new products to meet the ever-changing style of today's consumers. Here's a video showing the!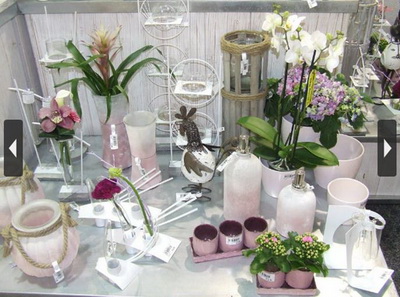 Cindy Hanauer of Grand Central Floral shared her and!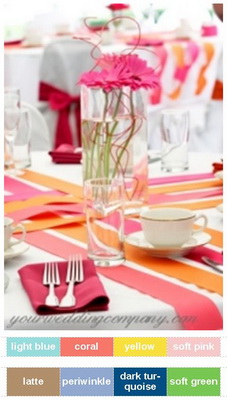 Washington state based Your Wedding Company shares wedding trends for 2016!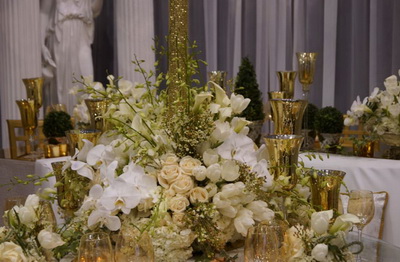 Oasis Floral Products shared some inspiration from The Special Event 2016 held in Orlando on their Flickr page!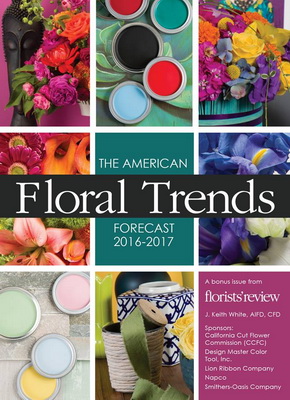 The American Floral Trends Forecast 2016-2017 has been released.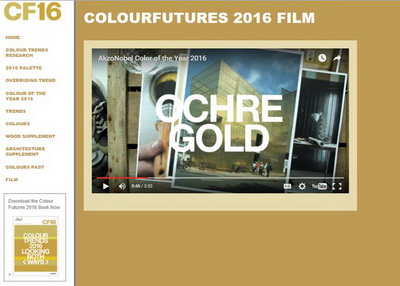 The Azko Nobel annual color trends for 2016 are out! Every year trend watchers and design experts are invited to Azko Nobel to discuss the forthcoming social and design trends! Ochre Gold is their color of the year! Lustre is in!
See the colors the fashion and design communitiies are in love with. Here is the Pantone Fashion Color Spring 2016!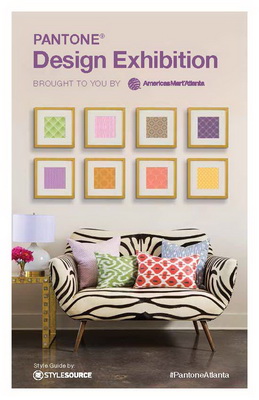 Great Pantone Guide from AmericasMart in Atlanta! The guide was part of the Pantone exhibit featuring several of the nation's most talented designers and PANTONEVIEW® home + interiors 2016 color forecast and the 2016 Colors of the Year.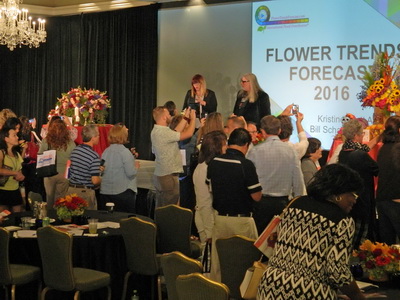 Flower Trends Forecast 2016 was revealed at the SAF Convention in Amelia Island, Florida to a full house. The enthusiasm and the excitement in the room is proof of the passion of the floral professionals to meet the dynamic needs of today's flower consumer! See the!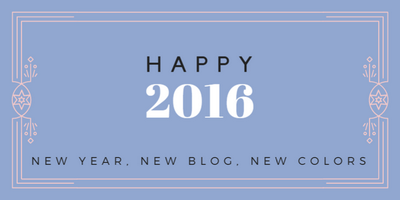 The new shares their insights for colors for 2016! Are rose quartz and serenity blue in your future?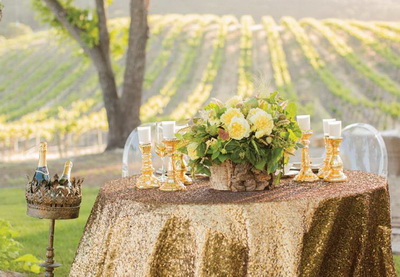 BridalGuide.com shares their hottest wedding trends for 2016!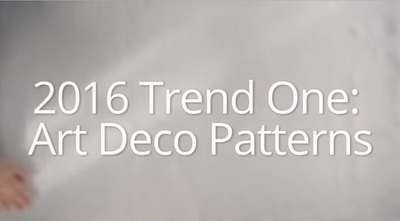 ! Full of trend information sure to impact consumer wants!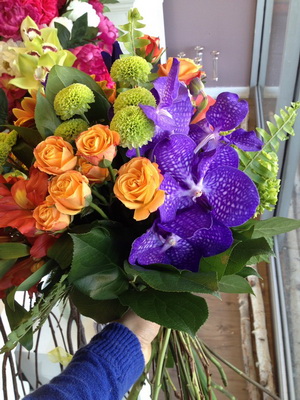 Toronto floral artist Kayla Lopez shares her predictions for. Love the Festival look bouquet pictured here from!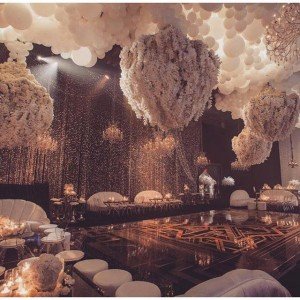 Gorgeous white Avalanche+ roses set the scene at Kris Jenner's spectacular 60th birthday party in Los Angeles. The Jenner's party was decorated with Avalanche+ in Roaring Twenties style by Jeff Leatham. See more at

shows brides just how important flowers are in making their wedding truly special in this 2015 flower trends article.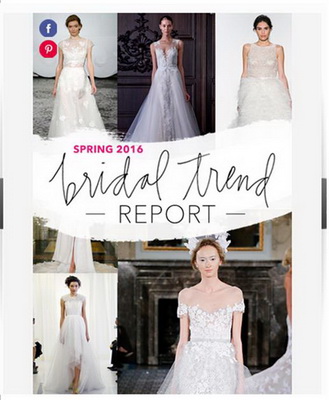 Brides magazine shares 2016 wedding dress trends! Feathers! Plunging necklines! 3D florals! The Spring 2016 bridal runways were rife with trendy details that all brides will adore.!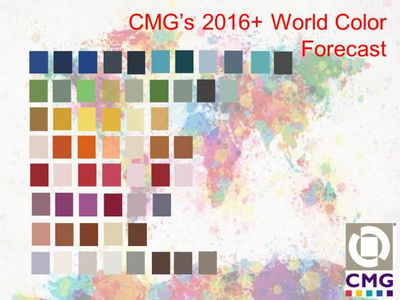 The Color Marketing Group (CMG) has released their! And they are heavy toward red undertones that include pinks and purples!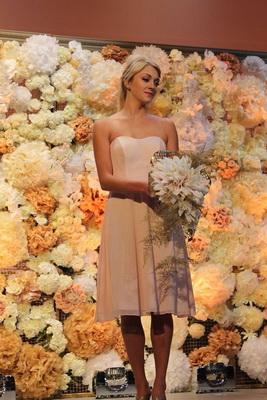 AIFD Symposium 2015 included an inspiring wedding presentation by Katie McCormick-Kharrat AIFD and Philip Rice AIFD-! Plus check out the many galleries from all of the presentations from!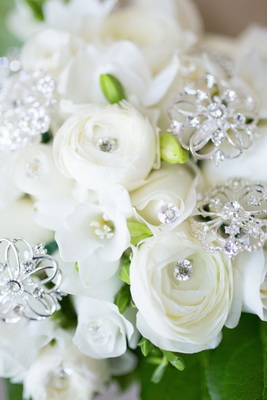 Stunning beauty, an all-white wedding. This reminds us that the all-white wedding is timeless. White roses and white hydrangea, does it get any more classic?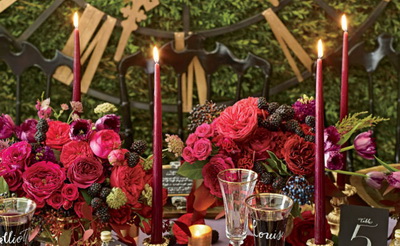 You will love these Philip Ficks photos of a gorgeous midnight garden wedding on!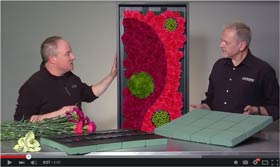 Here's the perfect way to build the perfect canvas for a flower masterpiece! Oasis Floral Foam Tiles make building flower walls easy! See the new!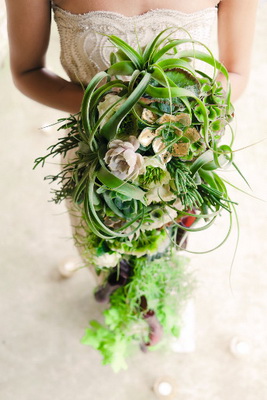 Cascading wedding bouquets continue to grow in popularity with brides.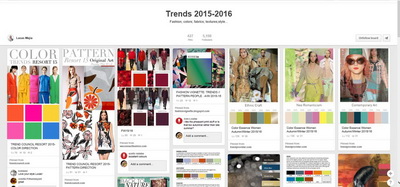 Fashion designer, Lucas Mejia shares his! Ohhhhhh the magic of color, texture and design! Pantone's Fashion Color Report Spring 2015 color selections "move toward the cooler and softer side. An electric, ethereal mix of understated brights, pale pastels
golden yellow flower 2018
and nature-like neutrals take center stage."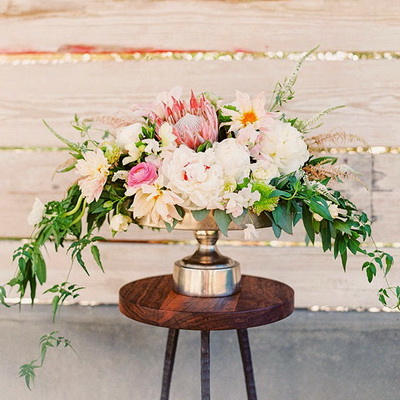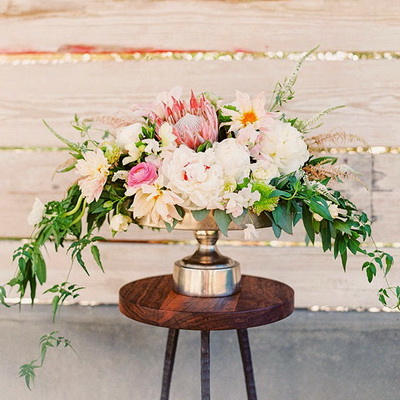 The is full of fun and inspiring flower designs, including this design from with photography by.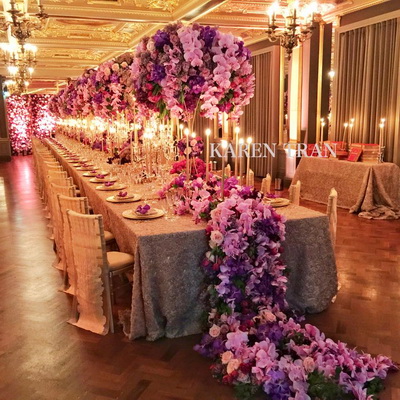 What an exquisite decorating job by Karen Tran Florals in San Diego. See the for great inspiration!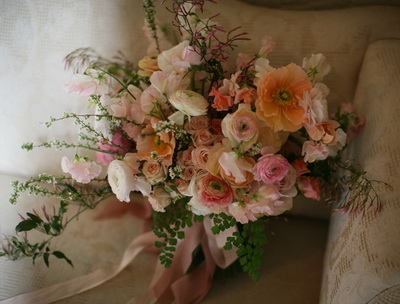 AMY MERRICK
is a floral designer, writer and stylist based in New York City. Amy's floral creations are inspired by the movement and texture often found in natural landscapes. Her table stylings are beautiful creations, she is truly an artist and designer. Her features this beautiful garden style bouquet and!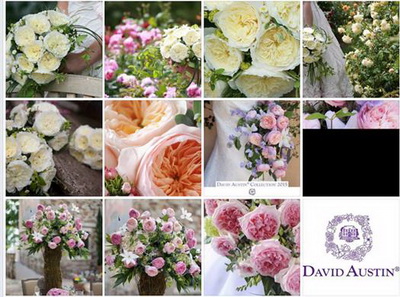 The new is full of wedding inspiration and ideas for flowers for 2015 weddings!!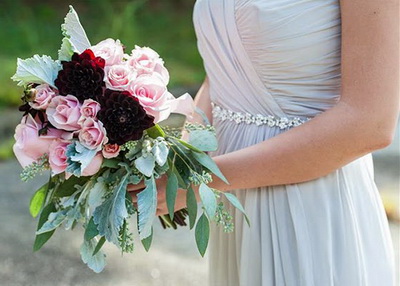 Bridal Guide shared a great that we think of as Modern Garden. The collection contained this stunning bouquet from in Atlanta!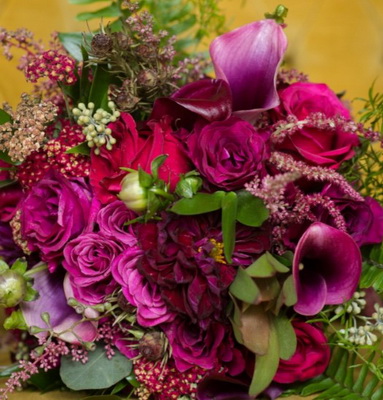 Marsala, Pantone's color of the year, has just added more excitement for a jewel tone wedding. Regel, Rich and yes, "Majestic", this!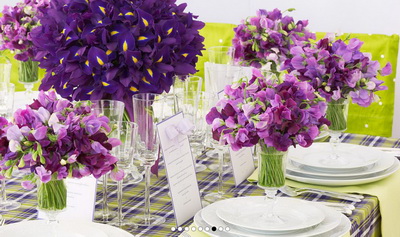 Meredith Waga Perez from Belle Fleur in New York City creates refined, feminine arrangements with a modern sensibility. Her creations focus on European blooms and, according to Perez, "The color palette remains monochromatic and the silhouette is clustered and robust."

Color sells! But why? provides us insight! The. Much here to better understanding the color preferences of your customers.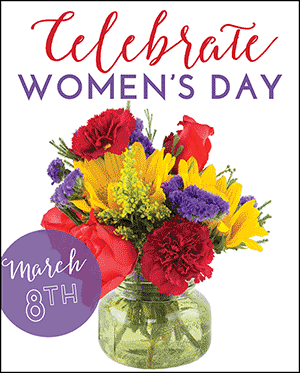 International Women's Day is gaining momentum in U.S. market. Flowers for Women's Day gifts are being promoted and the to help the industry push holiday sales.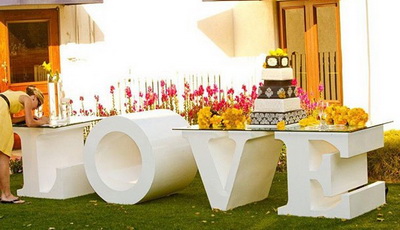 Love the 'love table'! One of top rental items for weddings, the Love table, pops when decorated with a Kaleidoscope theme! !
Creative inspiration from! The Special Event 2015 proved once again to provide rejuvenation and inspiration! Creative juices and energy were recharged and TSE attendees left with more passion and great ideas. Here we share some for great flowers and their impact at events.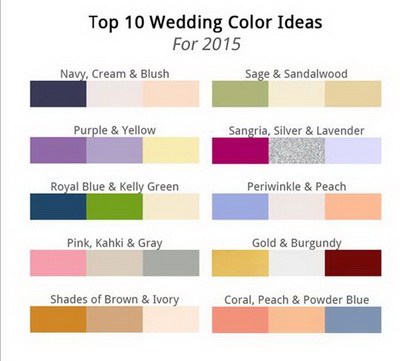 shared their top 10 wedding colors palettes ideas for 2015. Do you have creative flowers to match?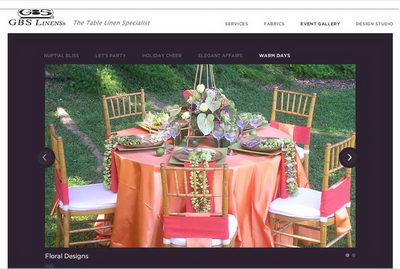 The Event Gallery at GBS Linens is always full of inspiration. and let them inspire you!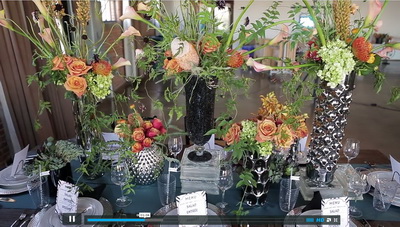 Love this behinds the scenes video from in North Texas as they produce this bride's dream photo shoot!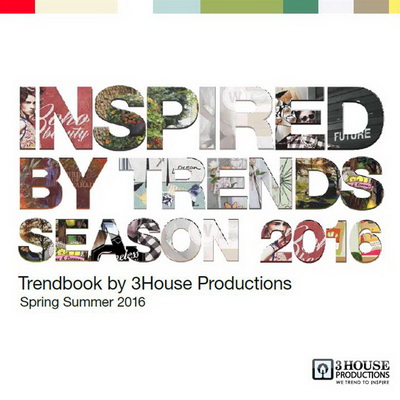 A.J. Schep and Ricky Fransz publish two trend in-depth trend publications annually. Here is a sneak peak of the 3House Productions.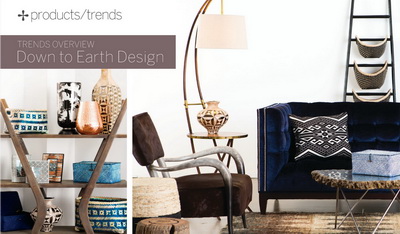 Dallas Market's The Source reports 'earthy and global' as the main influence in product trends, fitting in nicely with Flower Trends Forecast 2015 predictions for event floral décor. See the Visit Page 52 for details.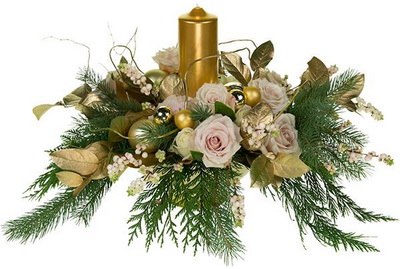 SAF's shares Christmas Flower Trends for 2014!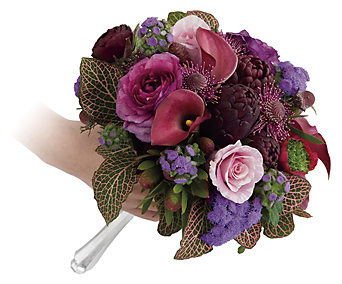 Right in step with the Majestic theme, this rich bouquet of California cut flowers is featured on the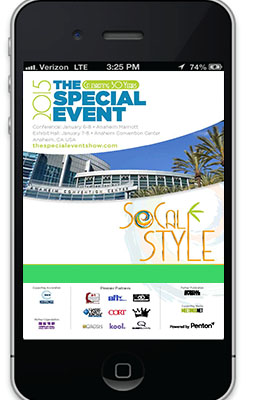 Flower Trends Forecast to exhibit at The Special Event, January 7-8, have you? Download the!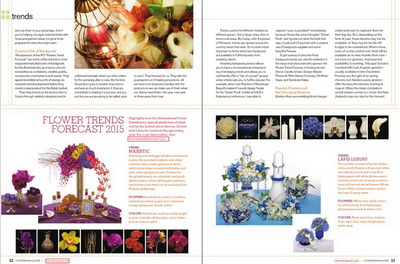 is keeping up with and sharing Flower Trends Forecast 2015 to leading foodservice and event professionals!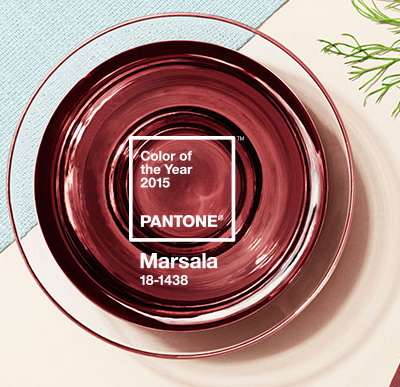 2015 Pantone Color of the Year: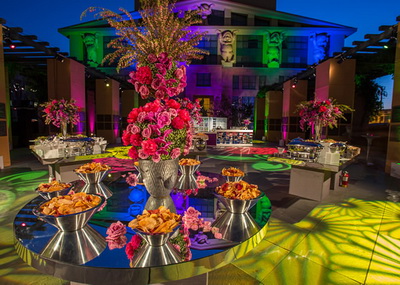 was featured in magazine, the Good Gracious Events contain lots of trend inspiration!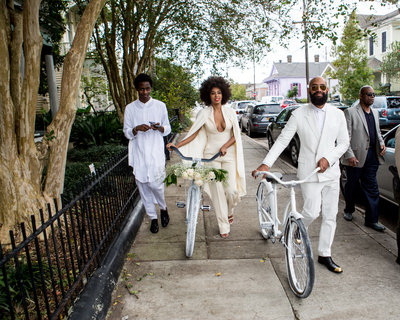 From Victorian times till today, the trousseau also has consisted of brand-new outfits to see a woman through her wedding, honeymoon, and newlywed days. Seems like all those outfits (or bicycles) should be accessorized with flowers! See the!

The and videos are available. Be inspired by these color trends!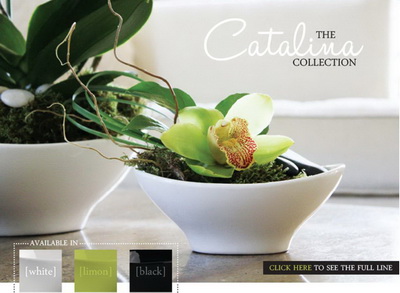 The Catalina Bowl from Syndicate Sales is a featured container in the Kaleidoscope theme from Flower Trends Forecast 2015! The clean lines of the Catalina Collection help create the tailored look of Kaleidoscope. .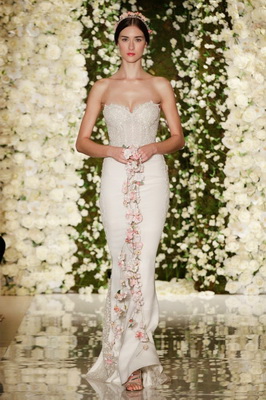 We absolutely love the classier bridal fashion and wedding décor trend as well as the modern take on old world elegance! See the bridal dresses from Bridal Fashion Week 2015 on the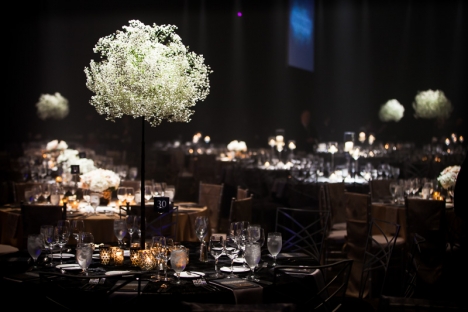 Demand for baby's breath has been way up and we think we know where it is going! See how Vanguard Events decorated the benefitting Seattle's Virginia Mason Medical Center.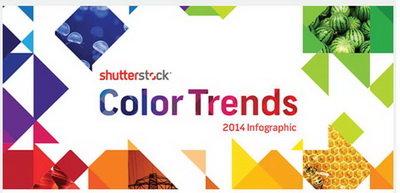 The world of color and color trends directly impact flower trends. Here is a fresh perspective on 2014 color trends from the!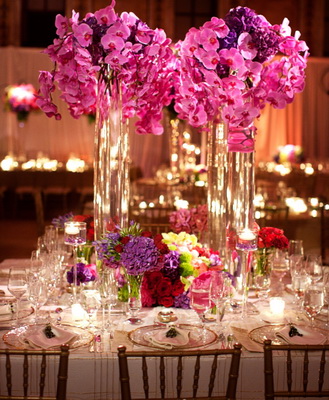 in New York City creates amazing floral décor for events, their online portfolio is inspiring! Gala in the Garden at the San Diego Botanic Garden is the Garden's most successful fund raiser of the year. Rene Van Rems an inside look at how as forty volunteers decorate the Gala in the Garden.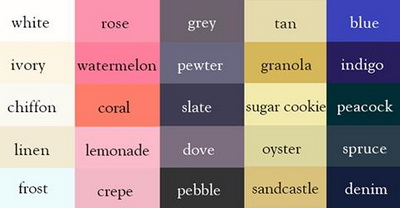 Here's a tool to inspire you when you are struggling with finding the right term for a color. Created by Ingrid Sundberg, a writer and children's book illustrator, this helps with color names for you to use with clients.
Here's a Pinterest Board full of wedding bouquet inspiration! The board from even features a beautiful cascade created by Tom Bowling and featured in the September issue of
Flowers&
.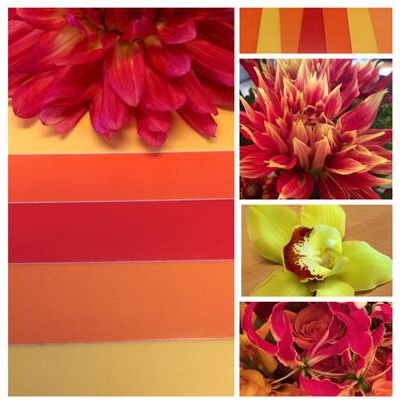 Our friend,Leanne Kesler from Floral Design Institute shares fall color trends at Flower Factor, a lifestyle blog from.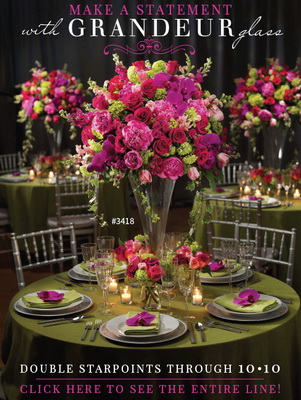 Looking for event glassware, your has a full selection including the from Syndicate Sales.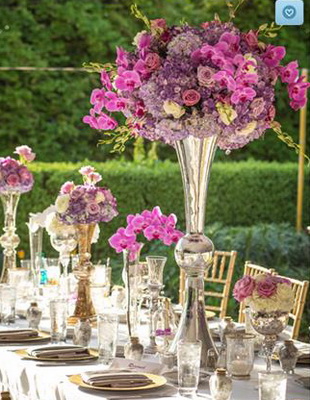 The flower décor we create become important connections to our clients, their families and their guests. Let these wedding flower trends from inspire you…. Great garden looks, garlands and romantic combinations to stir the emotions.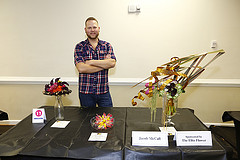 Hundreds of spectators, including industry professionals and members of the public, dropped into a hotel ballroom turned design room/dance club to watch 25 floral designers compete for the Sylvia Cup at the SAF convention.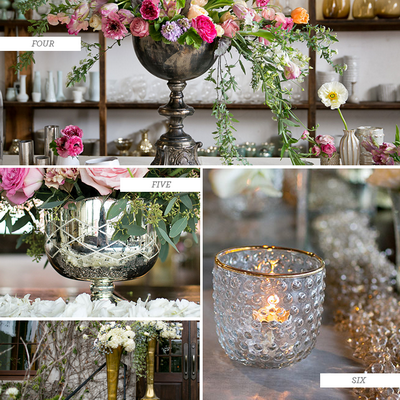 Accent Décor shares their from this summer's market season are live on the blog today! We are very excited to share with you, so come take a look at what to expect this fall and winter!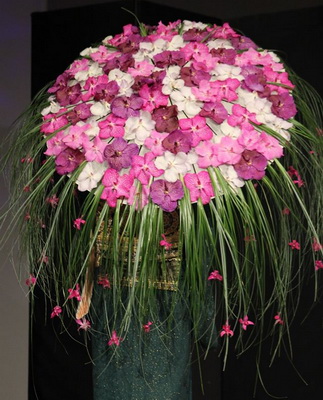 AIFD Symposium 2014 has produced yet another whirlwind of great design ideas from leading floral designers. Page through the and receive a blast of inspiration!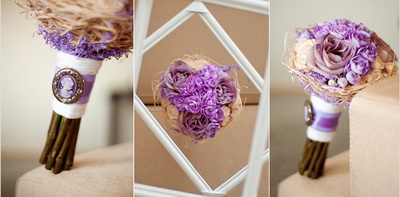 Purples are so popular with brides and for events today. The rich shades of violet and purple are intense and enchanted. Florigene 'Moon Carnations' provide us the impulse and color to make magic! for inspiration and ideas for your next purple event!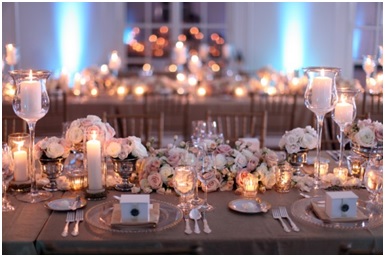 From our friends at Strictly Tables and Chairs in the U.K. comes a great list of. Great inspiration for your next consultation!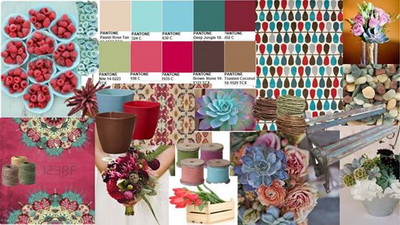 Vintage turquoise and red anchor the color palette for this new wedding trend board from Smithers-Oasis. See the that can help you pull off this trending look!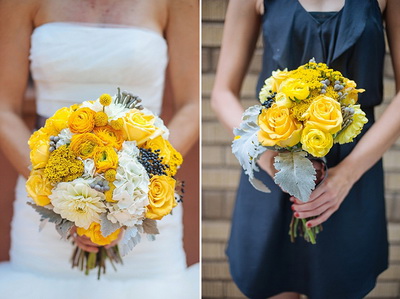 From the Fancy Pants Wedding blog we found this. Congrats Brittany and Nico and thank you for sharing your day!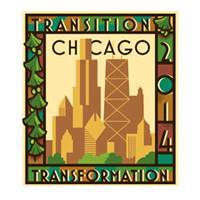 The AIFD 2014 Symposium "" will be held July 3-7 in Chicago and will be one of the great floral trend design learning opportunities of the year. IFD member, Kennicott Brothers is one of this year's Gold Sponsors for the Symposium and the following Flower Trends Forecast sponsors are also sponsors for AIFD 2014 Symposium; Accent Décor, Design master, Garcia Group, Smithers-Oasis and Syndicate Sales. Thank you sponsors for making Symposium possible!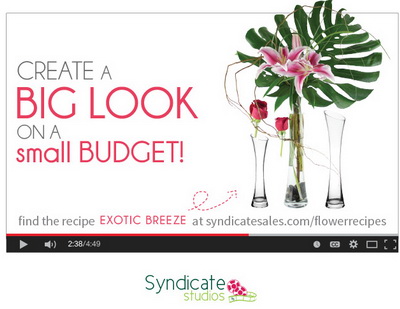 Create an 'Exotic Breeze' on a budget for your next event. Syndicate Sales shows us how to create a big look on a budget in this!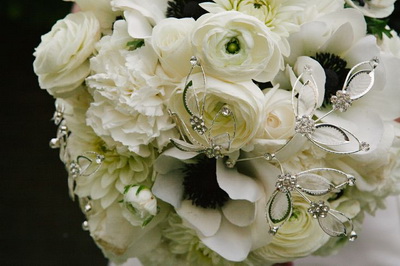 Plenty of inspiration to be found in the image galleries of!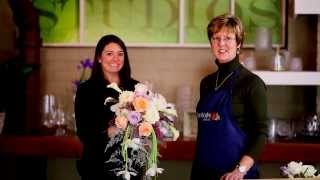 The cascade bridal bouquet is back, Syndicate Sales shares a how-to video using pastel roses in popular powdery shades!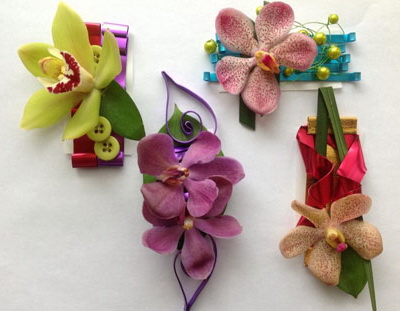 Some great Prom flower trends from!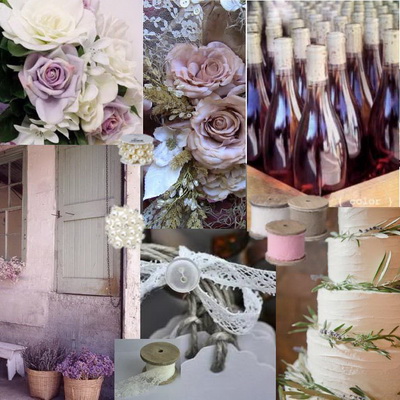 Smithers-Oasis has released their. Get ready for those upcoming weddings with the color trends and see the new great for events.. Flowers make the wedding!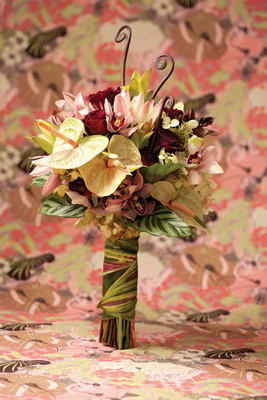 Five trendy bouquets from. Can you love Vintage Tropical, we can! The new Modern Glass line from Syndicate Sales is great for event designs and make a perfect upgrade sale for daily orders. shares an easy design with mechanics that make it even easier.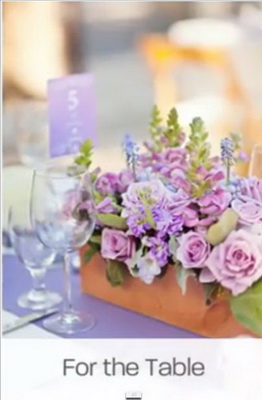 Sarah's Florist in Houston brings us a beautiful video of current, including more color of the year, radiant orchid!
What's blooming this wedding season?... See what picked for the top wedding flower trends this year! Thank you Millie and Syndicate Sales for the insight!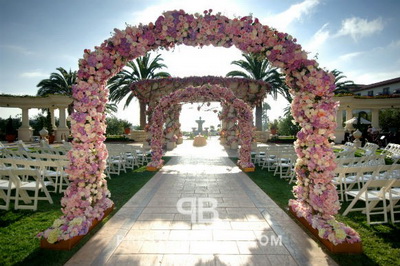 Preston Bailey shares some fabulous floral archways on his. Flowers make the best inspiration and create the atmosphere that reflects the bride.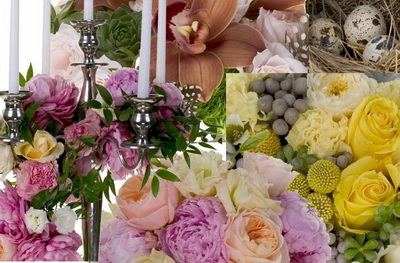 The dresses and the flowers are the foundation of how a wedding feels and appears. Here the provide insight to the 2014 wedding season trends.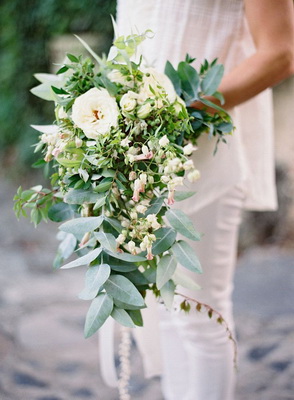 Megan Carollo at the Flower Bar in Scottsdale has put together a lovely Pinterest board of 2014 Wedding Trends. that includes this image from stylemepretty.com.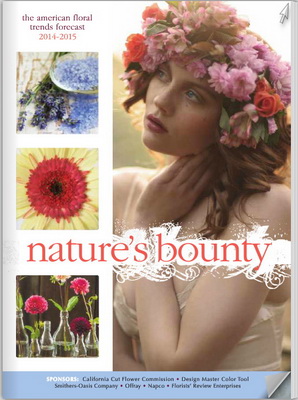 The January issue of Florist Review includes the release of the 2014-2015 "American Floral Trends Forecast".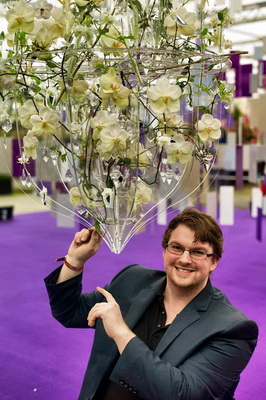 Joseph Massie is the UK's youngest creative talent working with fresh flowers, plants, and botanical materials. Winner a record five consecutive RHS Chelsea Flower Show Gold Medals and Best in Show Awards will leads demonstrations and a hands-on session at, Jan 31 - January 2nd. Flower trend forecast photographer, David Kesler, and his wife LeAnn share which flowers lend themselves to featuring pantone color of the year radiant orchid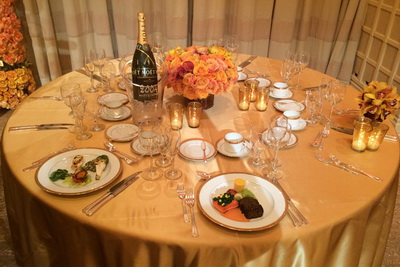 Award shows often provide great ideas for wedding decor and menus. This years Golden Globes Awards follow the 2014 trend. One of the IFD Flower Trends 2014 shares many of the colors of Benjamin Moore's Shades of Love and Happiness - it must speak to brides- see the!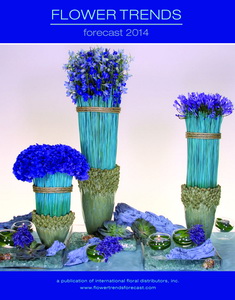 has been released. Dont miss all the latest trend information! View,,, and.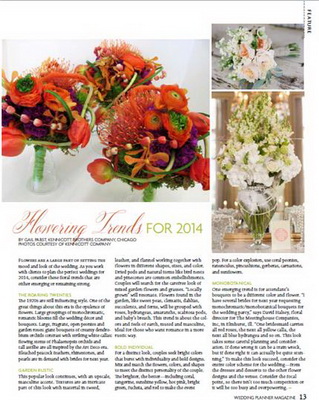 shares flower trends for 2014 from Gail Pabst at Kennicott Brothers! Get your free online copy!
Pantone has released the Fashion Color Report for Spring 2014 and Radiant Orchid is the color of the year! See the!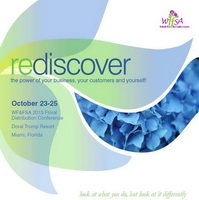 Kevin Ylvisaker, AIFD, CFD, PFCI, CAFA provided the floral industry with an overview of color trends for 2014 at The Floral Distribution Conference is Miami. Kevin identified eight color palettes that will be popular in 2014. In addition, Kevin shared information on other emerging trends and consumer buying trends..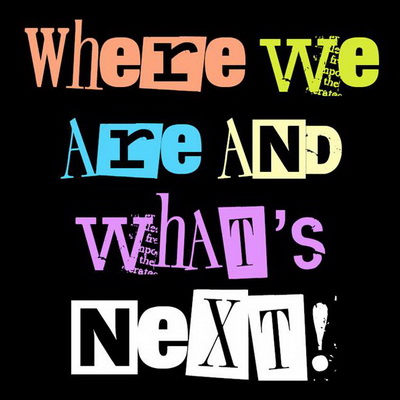 Bill Schaffer and Kris Kratt provided a for the Flower Trends Forecast 2014 when the updated the 2013 forecast themes at the SAF 1 Day Profit Blast in Atlanta. Summary
The new Champagne Collection of containers from Syndicate Sales works great with many of today's popular wedding colors and themes. See the and how to make this upscale shabby chic style arrangement.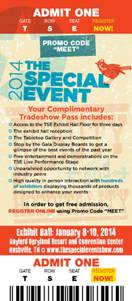 You copy of Flower Trends Forecast 2014 will be available at The Special Event in January in Nashville! Here is your to your complimentary Tradeshow Pass!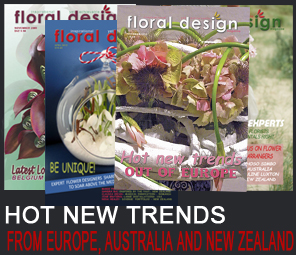 Go to the floral design heart of Europe, gather the latest looks from Australia and New Zealand, pick up tips from the USA. If you really need to be leading edge and don't mind paying for some top rate trend and how-to design tricks, Tricia Legg is editor, is published by floralartmall.com. See the for free.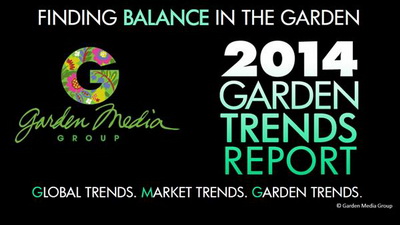 From blending technology in the garden with 'Fingertip Gardening', to integrating 'Smart Gardening' into your work space, finding balance is the main garden trend spotted for 2014. From Garden media group comes the.
The word ombré (äm-brae) is French for shaded. It is also the term used for a dip-dyed effect on fabrics, which has grown into this year's wedding phenomenon. It has the softness of watercolors and the elegance of a couture design. It can be subtle with pastels or rich with jewel tones, which allows your creativity to really shine through. The ombre wedding at.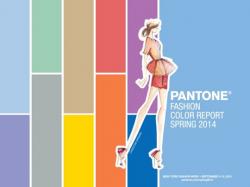 "This season, consumers are looking for a state of thoughtful, emotional and artistic equilibrium," said Leatrice Eiseman, executive director of the Pantone Color Institute®. "While this need for stability is reflected in the composition of the palette, the inherent versatility of the individual colors allows for experimentation with new looks and color combinations.".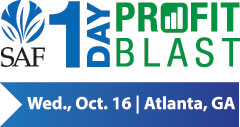 IFD Trend Designers Bill Schaffer, AIFD, PFCI and Kristine Kratt, AIFD, PFCI will present a trend 'how-to' session at SAF's 1 Day Profit Blast, Oct. 16th in Atlanta. Get all the information on this affordable education session at.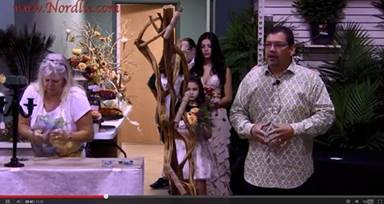 Nordlie's Fall Wedding Show hightlights new trends in wedding flowers! Lots of ideas for selling fall and winter brides at!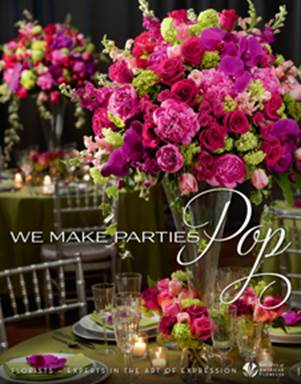 Society of American Florists (SAF) Members can take advantage of the new marketing materials aimed at the event, wedding and party business. The campaign is designed to promote florists' expertise at events as well as show how flowers are essential to any party. Members can access the materials. For SAF membership information visit.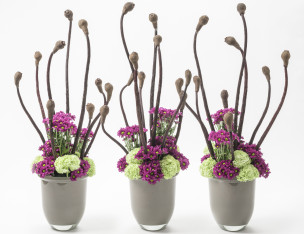 '' is one theme
Get inspired! See all the 'Inspiration' images at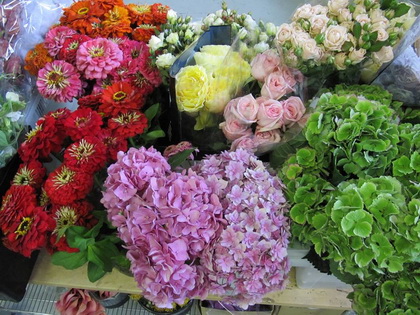 Here are some of the flowers we expect to see in IFD's. The 2014 Trends Forecast and Video are being prepared now!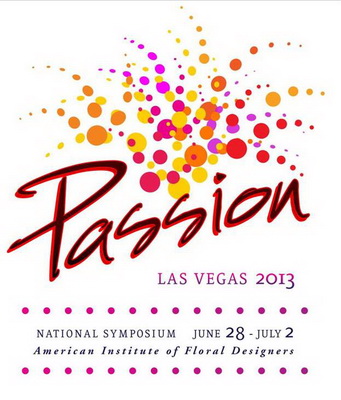 AIFD National Symposium, Passion, created many trend 'take home' moments! Check out the picture gallery on the! A variety of DVDs from the Symposium are available for purchase on the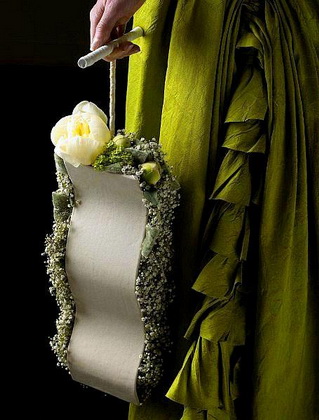 Pensées élégantes has a Facebook photo album that is one of the best wedding flower trend collections anywhere. Full of great wedding designs from Europe's best! Click to link to the album.
From Dallas Market Center's, The Source, comes a trend overview covering the major market categories. Link to the. Link to the
Francis Bailey, who has done creative direction for HGTV and Country Living magazines, shares her insights into Home Décor Trends at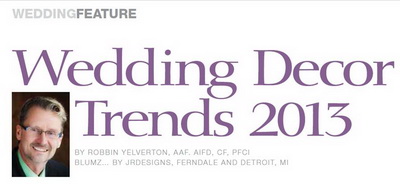 In the latest issue of The Professional Florists from MFA, Robbin Yelverton, AAF, AIFD, CF, PFCI from Blumz….. by JR Designs identifies 13 current trends in wedding décor! See the article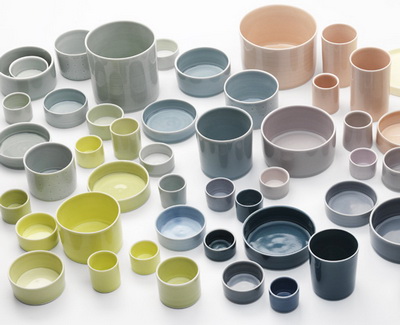 t ceramics are inspired by Danish design, the South Australian artist is currently in color relationships; "I use 13 colors and it is fascinating to see how they can change depending on what I pair them with. For instance I have a pink that is quite warm when next to orange, but really bright when put with yellow or navy blue." From TrendHunter.com. the world's largest, most popular trend community, comes their Top 20 Trends in 2013 Forecast, a 2013 trend report from Trend Hunter! View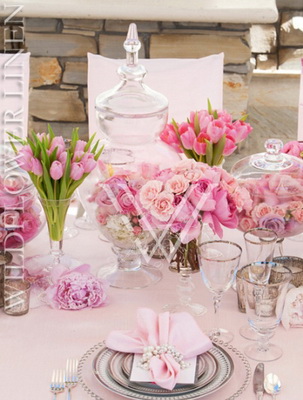 The always puts together incredible collections of linens, The company founded by Youngsong Martin always impresses with their offering of linens and shares great ideas and themes on their gallery pages.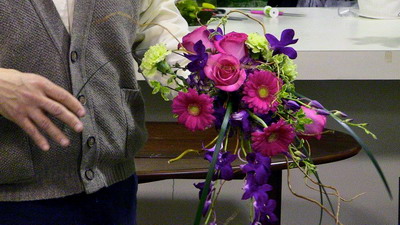 produces great images of popular wedding flower trends! The story of Jack the Ripper has been told for over a century. For the first time ever it was interpreted through the art of floral design. Floral event company Schaffer Designs recreated the murky streets of Whitechapel and the seven murders that took place in 1888 with their floral exhibit at the 2013 Philadelphia Flower Show.
Daniera ter Haar
and
Christoph Brach
work on self initiated and commissioned projects in their Eindhoven based studio, together they are Raw Color. The studio was commissioned to develop new color schemes for the woven ribbon of the spanish design label Santa & Cole. These ribbons are wrapped around a steel frame to become the lampshades of the existing series.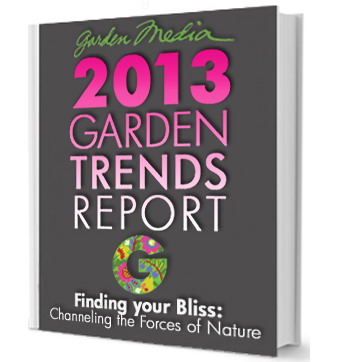 Lifestyles are shaped by the environment and pressures that surround our lives, the has released the. In this month's see how 14 top influences are shaping the lifestyle choices people make and think about the implications for event flower decorations!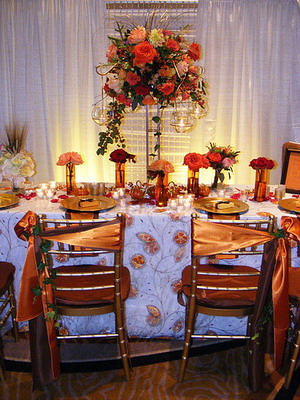 Gold is the rage for those who truly want "something different."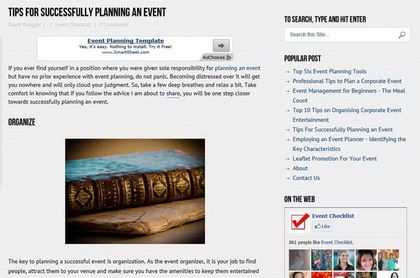 Managing an event or part of an event is a vital component of being a leading event flower provider. is a compilation of tips, guides and advices about event planning management. Take advantage of Arwin Adriano's articles and blog!
The gerbera daisy is one of the most impactful cut flowers and is recognized by a wide variety of flower enthusiasts and buyers. For inspiration on how to use gerbera daisies for greater impact visit ColouredByGerbera.com. AN inspiration site made possible by:, united in the national Gerbera commission of
Breeders , , and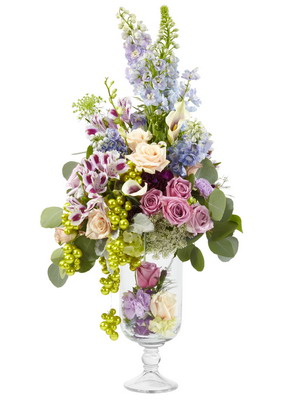 Keeping up with new styles of vessels for flowers is a must if you want to stay trend current. This video keeps you up to date with all the new glass profiles recently introduced by.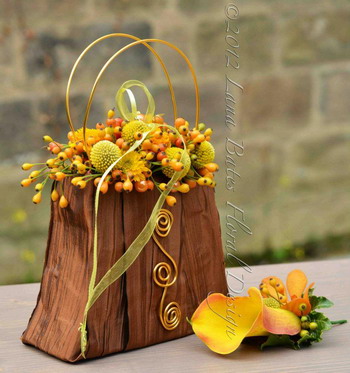 Need a Facebook friend to keep you in touch with fashion and flowers. Pensées élégantes will inspire you with regular post of flower and fashion trends! The is like a trend seminar!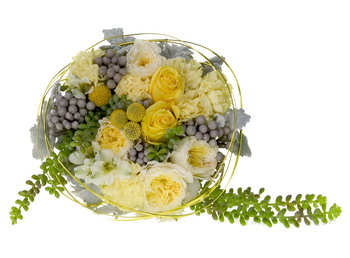 A great mix of vintage and modern flower styling is very appealing to many brides this year. The style pictured here is the evolution of the black, yellow and white theme. has released their video. Thank you Leanne and David!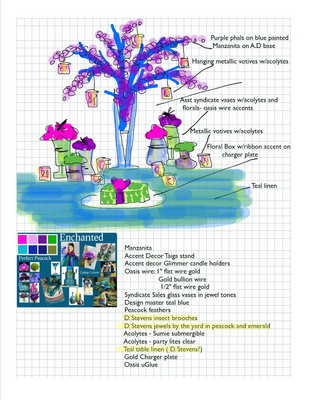 Bill Schaffer about how he and Kris became involved with the Flowers Trend Forecast and how the Forecast comes together!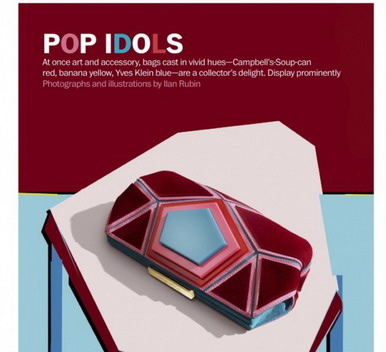 Saying a magazine presents 3D objects in a 2D format is akin to saying water is wet. But Marie Claire's latest accessories spread "Pop Idols" elevates this method in a way only comparable to Andy Warhol, sans the mass commercialism. links us to this showpiece of new handbags and vivid colors.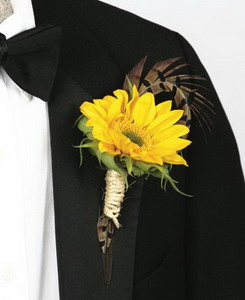 From the Michigan Floral Association came a great article on flowers for the groom! At MFA's Great Lakes Floral Expo, March 1-3, Jacque Sir Louis, Smithers-Oasis will present Wedding and Consumer Trends! Syndicate's wildly popular, trend forward collections include the Vintage Bottle Collection. These vintage bottles are perfect for the Heirloom theme and come in great vintage color hues. Click to see some great ideas on how to use this collection to surpass your clients expectations! IFD Distributors are commited to supplying more than just great flowers, we provide great information and ideas to keep our customers trend savvy! Check out our picture gallery video from the Special Event.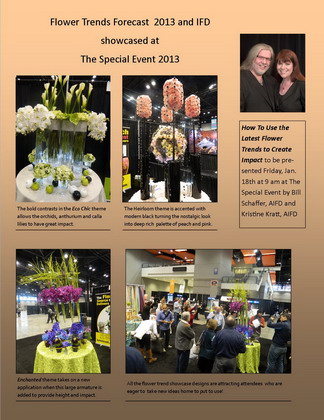 Flower Trends Forecast 2013 receives a warm welcome at The Special Event Show. ()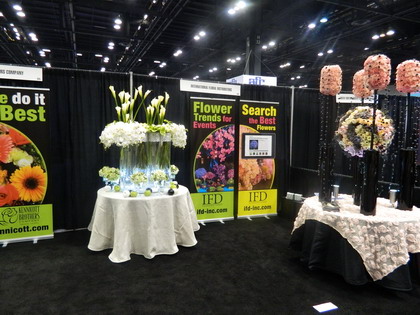 Special Event Show Booth Designs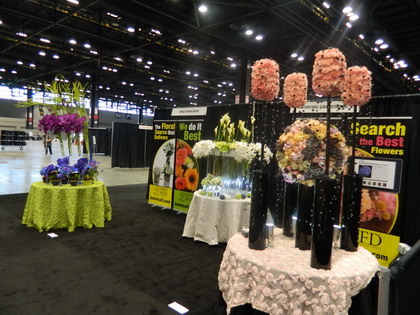 Special Event Show Booth Designs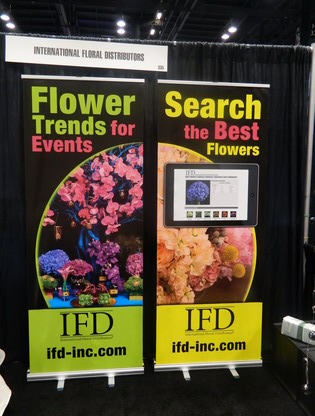 Special Event Show Booth Designs
The Maison & Objet Observatoire
Is breathing in the current atmosphere exploring and gathering clues that forecast the future detecting and analyzing new attitudes spying on our latest quirks dissecting our wants.
French with English Subtitles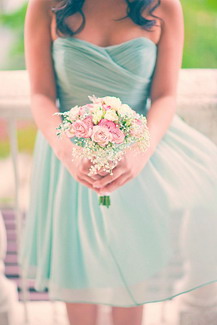 The Color Mint wedding trend page on Pintrest highlights trending 'mint' colored wedding items. The go to colors with mint appear to be peach, pink and orange. View on Grazia editor Katherine talks us through the hottest fashion trends you need to be looking out for in 2013. Why fashion trends? As Katherine describes what's hot in fashion see how quickly you can think of ways to apply the trend to a party table scape done with flowers! Lee Eiseman shares some vital information on how to become a color consultant. Learn about color psychology and trends. Lee speaks this month at the on January 21 and 22 in Dallas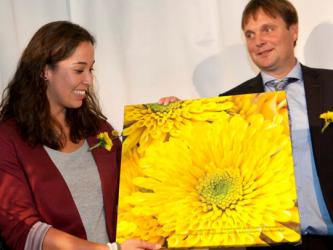 "Ranomi" is a splendind golden - yellow spray chrystanthemum named for Olympian Ranomi Kromowidjojo was bred and introduced to the market this month by Deliflor Chrysanten.. The full Floral Trends Forecast video will be released on January 1, 2013 but here is a preview of the major trends that will be detailed in the full report. Are you using flowers to inspire new beginnings, prosperity or gratitude? Flowers are the emotional connectivity that allows events to flow with the messages that we aspire to. Jayme Barrett reminds us to use the power of flowers for inspiration and motivation.

Pantone Revelas Color of the Year 2013:
Pantone 17-5641 Emerald, a lively, radiant, lush green.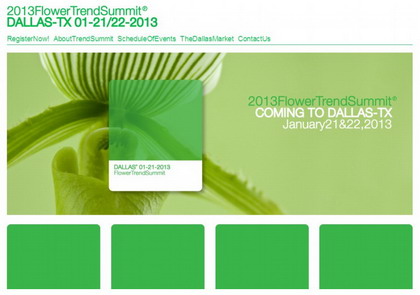 2013 Flower Trend Summit is a 2 Day Forum on embracing CHANGE and SET TRENDS for the floral industry.
Guest speakers; LEATRICE EISEMAN – the Color Trend expert from Pantone Institute; TOMAS DE BRUYNE – a world renowned floral de-signer and a European Color Trend analyst from Belgium; and HITOMI GILLIAM AIFD – a floral educator and color trend analyst from Canada. Click to view Pantone Color Trends for 2013.
Похожие новости
Speckled eyeliner tutorial
Room cupboard design 2018
Casual bridesmaid dresses for outdoor wedding 2018
Long dresses cheap 2018
ШОКИРУЮЩИЕ НОВОСТИ