How Entyvio (vedolizumab) Works in Crohn's Disease and Ulcerative Colitis
Entyvio
What Is Entyvio (Vedolizumab)?
Entyvio is the brand name of the generic drug vedolizumab, which is used to relieve symptoms of Crohn's disease (a condition where the body's immune system attacks the lining of the digestive tract) and ulcerative colitis (a condition that causes swelling and sores in the lining of the large intestine). These conditions are collectively referred to as inflammatory bowel disease, or IBD.
Ulcerative colitis affects about 620,000 Americans, and Crohn's disease affects about 500,000. Both can cause pain, cramping, severe diarrhea, and weight loss.
Entyvio, which is given intravenously by a medical professional, is in a class of drugs known as integrin receptor antagonists. They work by reducing the effects of a substance in the body that can cause inflammation. The injectable drug may also reduce your need for steroids by helping to control symptoms long-term.
The medication is manufactured by Takeda Pharmaceuticals America, Inc. It was approved by the Food and Drug Administration (FDA) in May, 2014.
Entyvio Warnings
Entyvio may cause serious allergic reactions during the infusion and for several hours after. You should tell your doctor if you experience any symptoms of a reaction, which include:
Itching
Rash
Swelling of the face, eyes, mouth, throat, tongue, or lips
Difficulty breathing or swallowing
Wheezing
Flushing
Dizziness
Feeling hot
Fast or racing heartbeat
Entyvio may help control your symptoms, but it will not cure your condition. If your symptoms have not improved after 14 weeks of taking Entyvio, your doctor may stop treating you with the medication.
The drug may increase your risk of contracting a serious infection. You should tell your doctor if you have an infection or a history of infections. You should also alert your physician if you have tuberculosis or have been in close contact with someone who has tuberculosis.
Although it has not been reported in patients taking Entyvio, you may be at a higher risk for developing progressive multifocal leukoencephalopathy (PML), a rare but serious brain infection caused by a virus.
Before taking Entyvio, you should tell your doctor if you have liver problems.
You should not have any "live" vaccinations (such as measles, mumps, rubella, polio, rotavirus, typhoid, yellow fever, chickenpox, shingles, influenza) while taking Entyvio. You should also avoid contact with anyone who has recently received a live vaccine. There is a chance that the virus could be passed to you.
Pregnancy and Entyvio
Entyvio s labeled a Pregnancy Category B drug by the FDA, which means no studies have shown that Entyvio will harm an unborn baby. Nonetheless, you should tell your doctor right away if you become pregnant while taking this medication.
It's also not known if Entyvio passes into breast milk.
Entyvio Side Effects
Common Side Effects of Entyvio
You should tell your doctor if any of the following side effects become severe or do not go away:
Nausea
Headache
Joint or back pain
Pain in the arms or legs
Severe Side Effects of Entyvio
You should alert your doctor immediately or seek emergency medical care if you experience any of the following serious side effects:
Red or painful skin or sores on the body
Fever, cough, runny nose, sore throat, chills, aches, or other signs of infection
Confusion or memory difficulties
Painful urination
Changes in speech or walking
Loss of balance
Extreme fatigue
Blurred vision or vision loss
Decrease in strength or weakness on one side of the body
Loss of appetite
Dark urine
Unusual bleeding or bruising
Yellowing of the eyes or skin
Entyvio Interactions
You should tell your doctor about all prescription, non-prescription, illegal, recreational, herbal, nutritional, or dietary drugs you are taking, especially:
Entyvio Dosage
Entyvio comes as a powder to be mixed and injected intravenously over a period of 30 minutes. The drug is administered by a doctor or nurse in a clinic or doctor's office. It's typically given once every two to eight weeks.
Video: My experience with Entyvio (vedolizumab) for crohns and colitis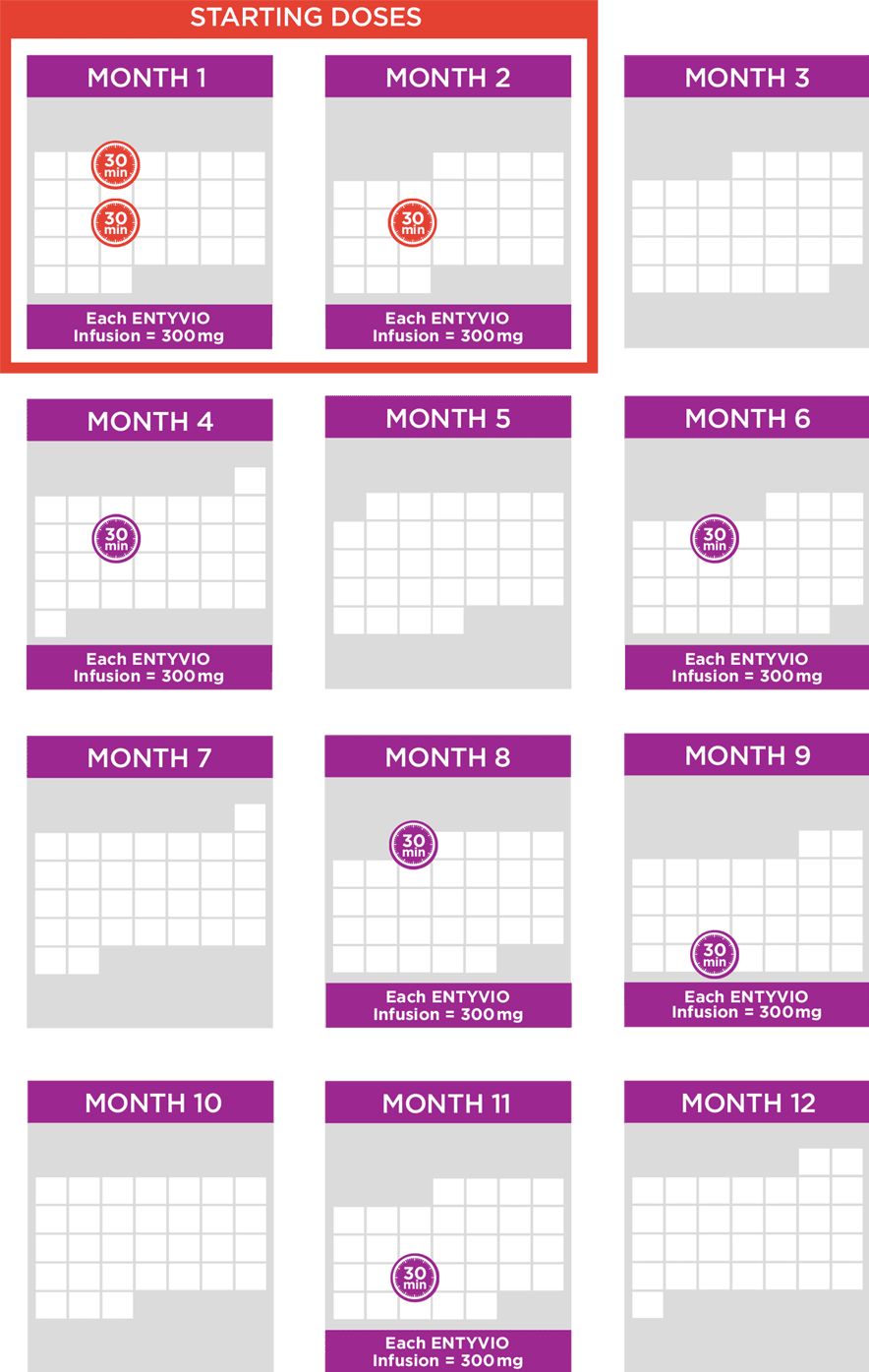 Entyvio images
2019 year - Entyvio pictures
Entyvio forecasting photo
Entyvio foto
Entyvio new foto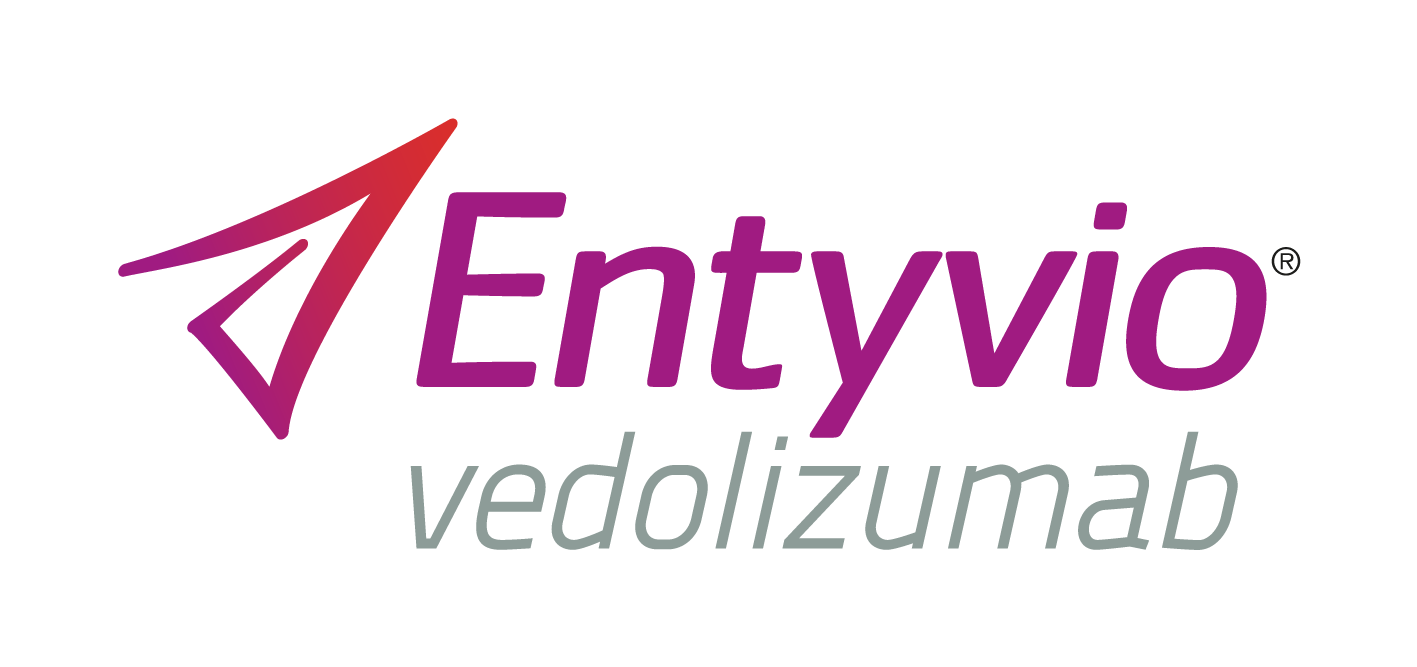 images Entyvio
Watch Entyvio video
Forum on this topic: Entyvio, entyvio/ , entyvio/
Related News
Soon, The Highest Paid Models In The World May No Longer Be Human
MORE: Spotted: Beyoncé Looking Fierce in a Vinyl Burberry Trench
How to Use Low-Impact Moves That Will Help You Burn Calories Melt Fat Quickly
How Your Metabolism Changes in Your 20s, 30s, and 40s
Top 60 Best White Bathroom Ideas – Home Interior Designs
10 Foods Thatll Relieve Your Upset Stomach Instantly
How to Boil Carrots
12 More Long Curly Hairstyles
The Right Way to Make Three a Crowd
20 Latest Light Weight Gold Necklace Designs For Women
How to Adjust LCD Monitor Height
How to Avoid Getting Hit by Lightning
Teens allegedly tried to steal car, couldnt work manual transmission
Our Favourite Types Of Hats
Date: 05.12.2018, 11:00 / Views: 61474
---